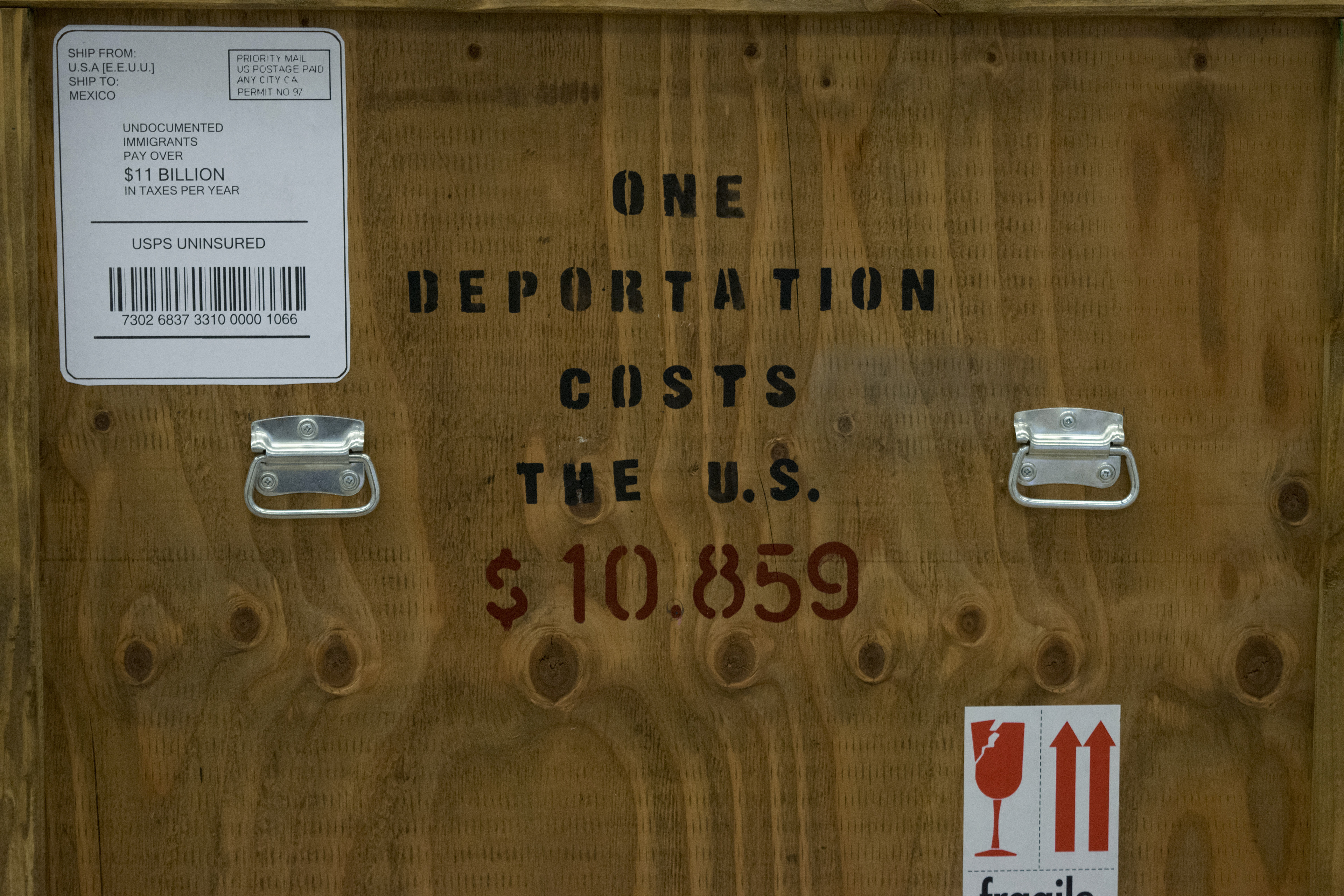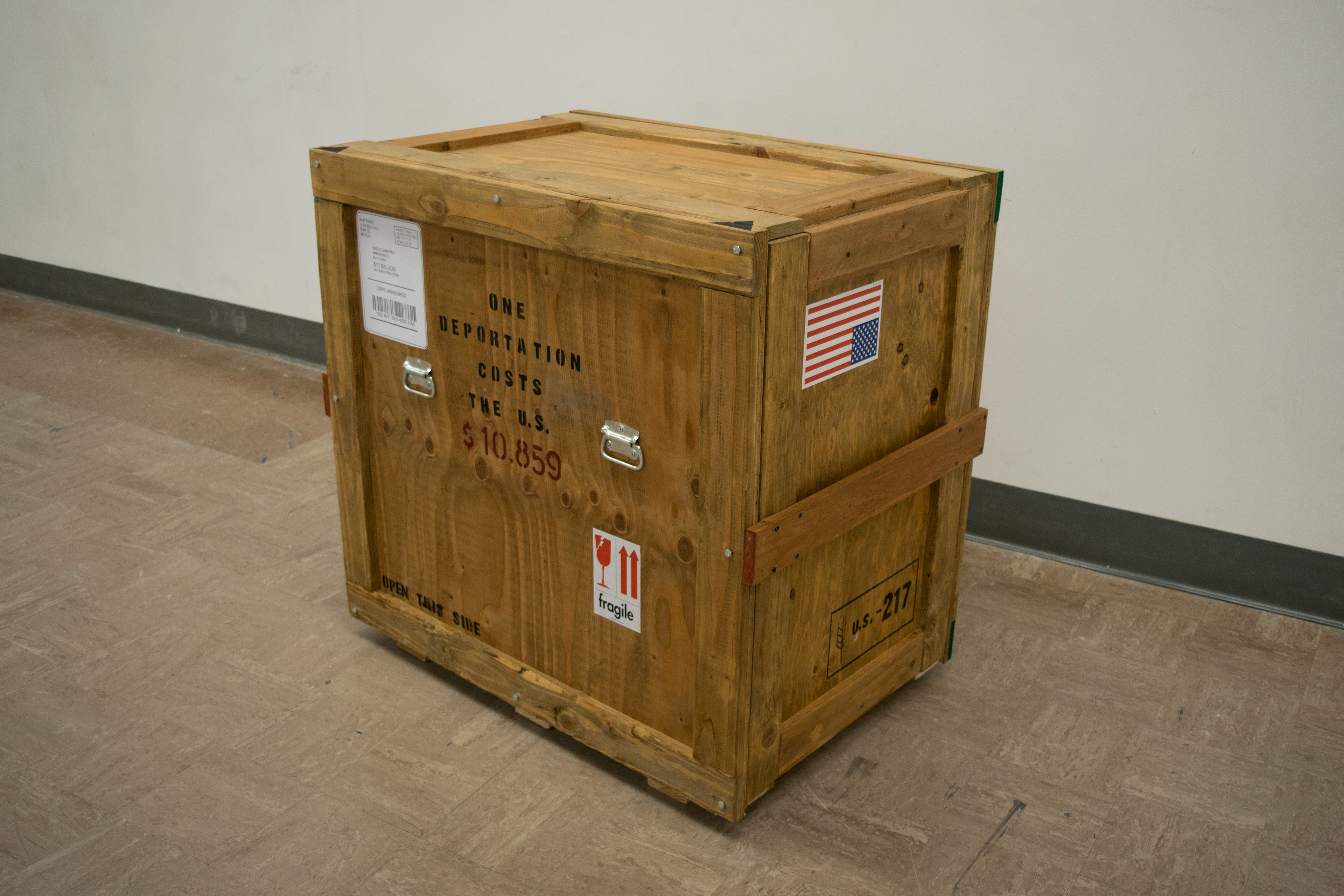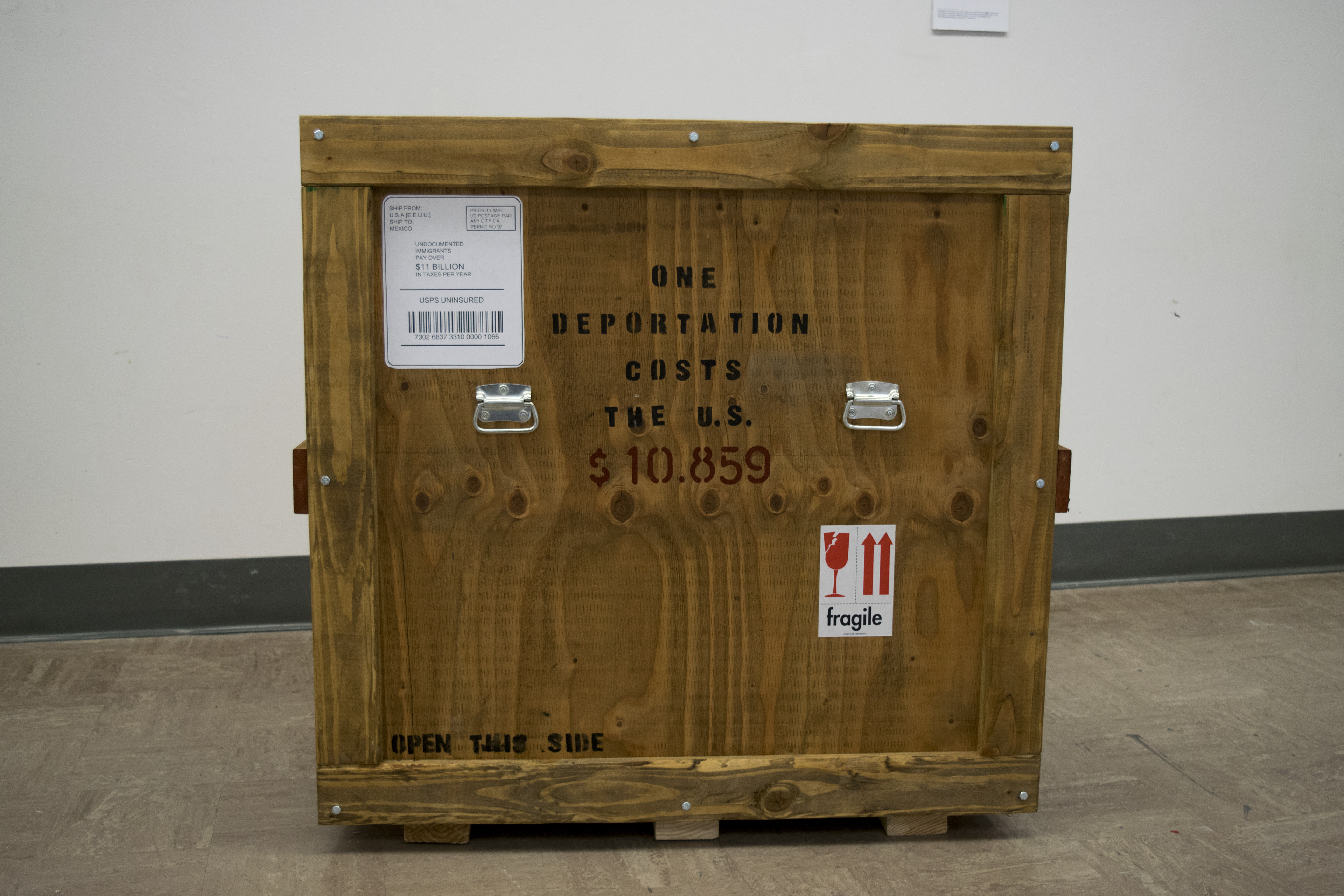 Removal Crate 

is a mixed media sculpture focused on the topic of deportation of undocumented immigrants, specifically those that come to the United States from Mexico. The shipping crate represents a fictitious cheaper alternative way to send undocumented immigrants back to their country of origin. Each deportation costs the United States almost $11,000. While shipping a human size crate to Mexico costs under $600. The juxtaposition of this two costs and the use of the crate illustrates the dehumanization of undocumented immigrants by the U.S. government. Undocumented immigrants are a valuable economic asset to the nation, contributing over eleven billion dollars in taxes every year and making up 26% of the farming labor force. 

International crate shipping requires approval by ISPM 15 Rules, also known as wood packing restrictions in international shipping, regulated by International Plant Protection Convention [IPPC Stamp]. The estimated cost to ship this crate to Mexico with my weight added is $592.25 according to FedEx rates from Davis CA, to Aguascalientes Ags., MX., without added insurance.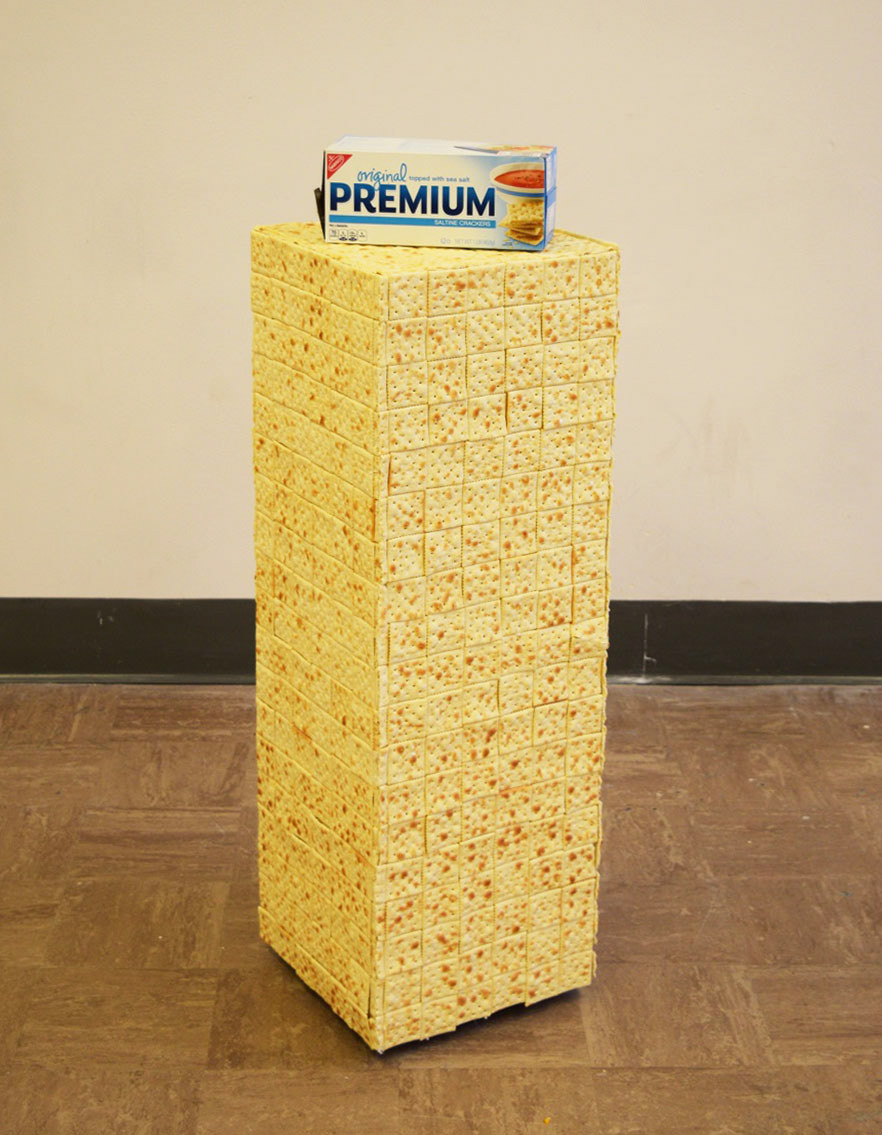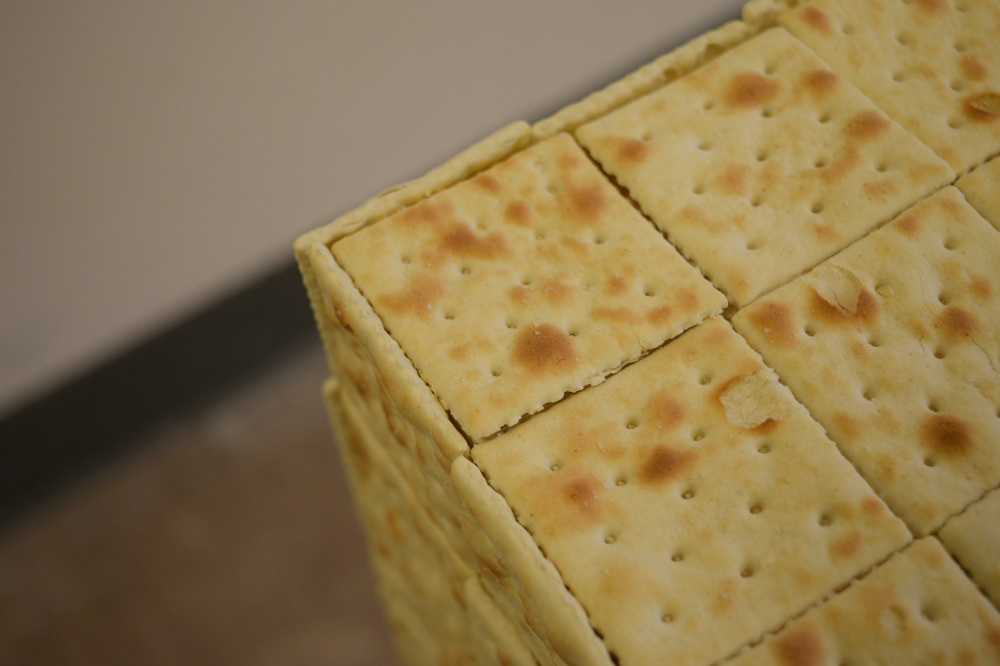 A commentary on the art world. 
MDF, glue, saltine crackers and cardboard.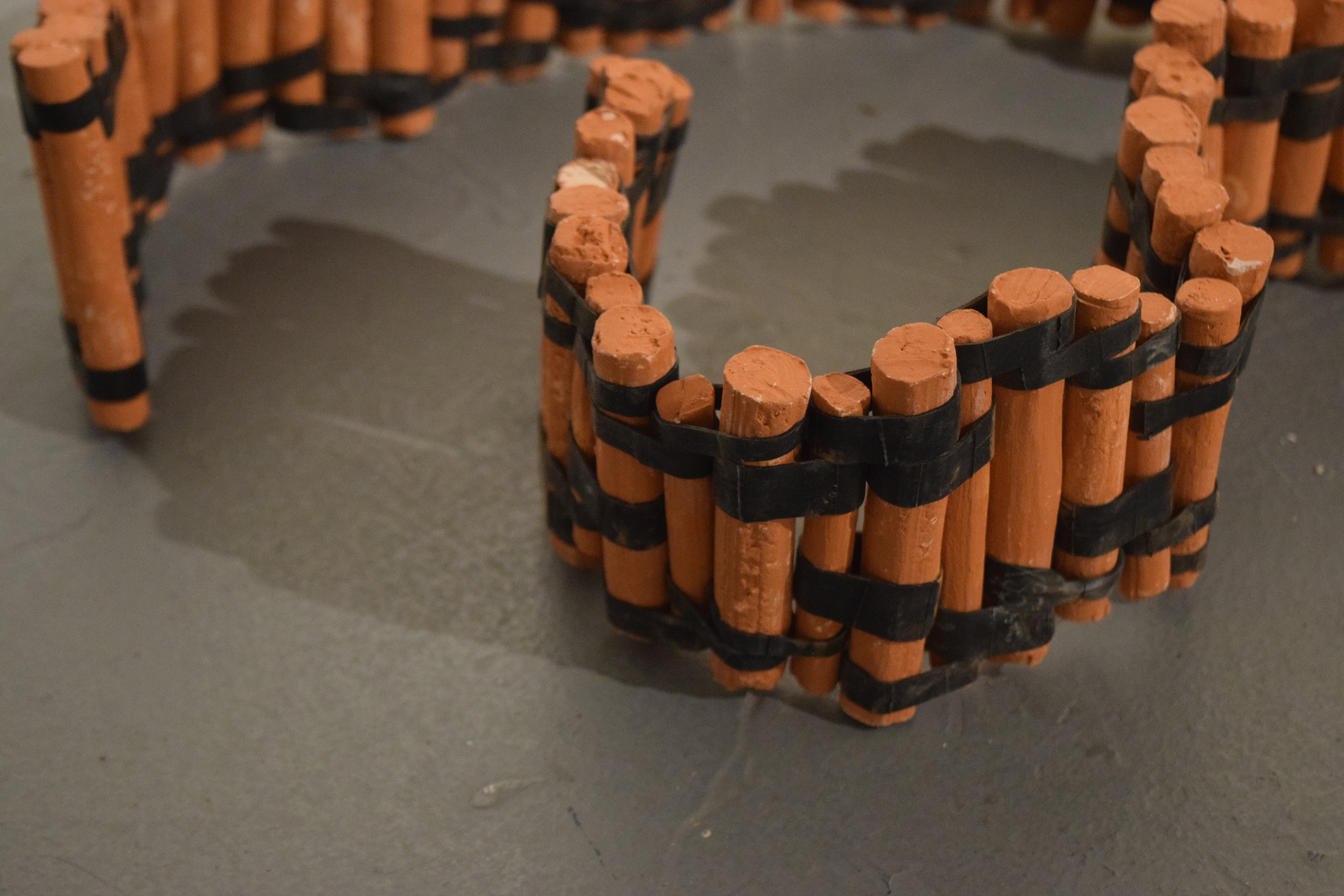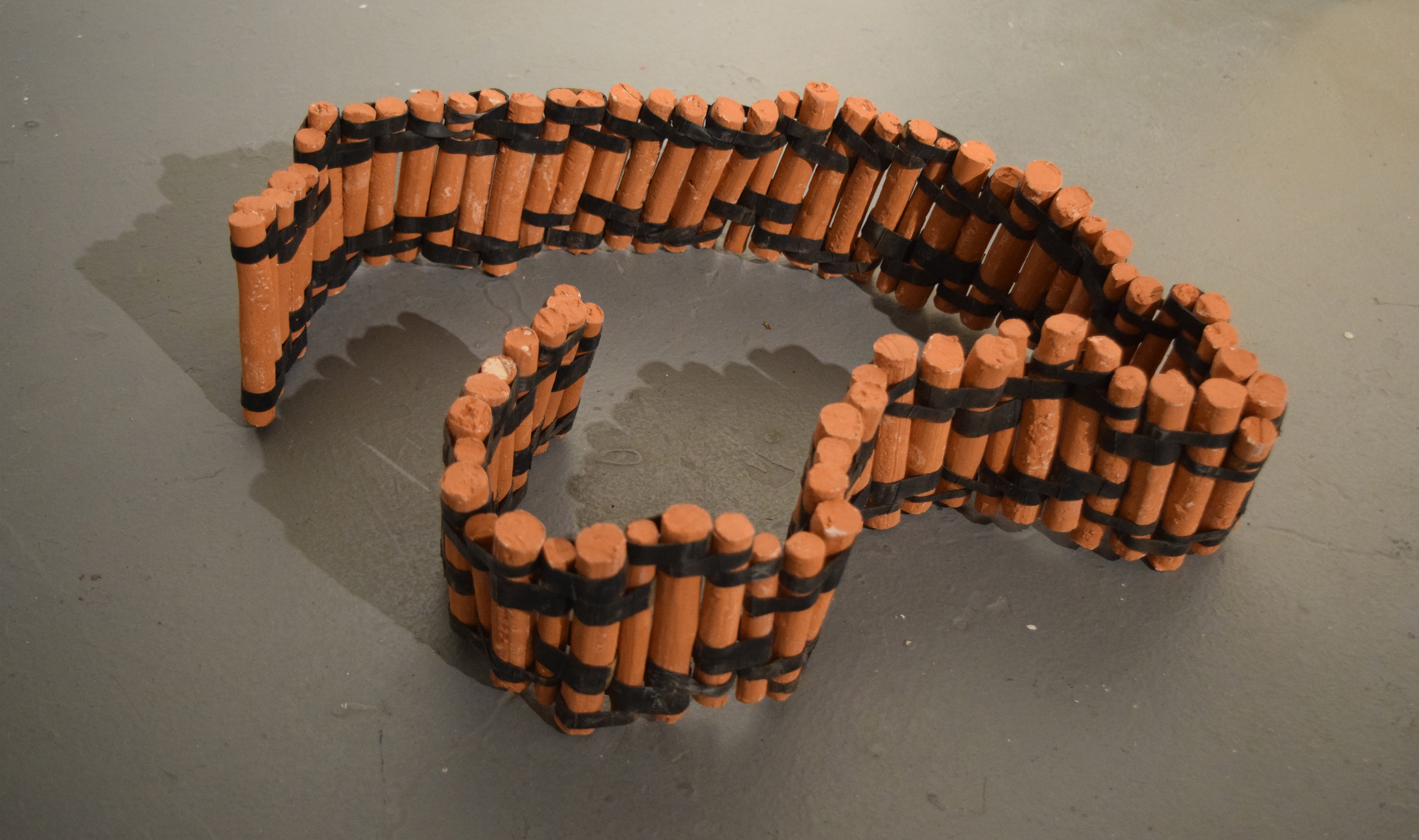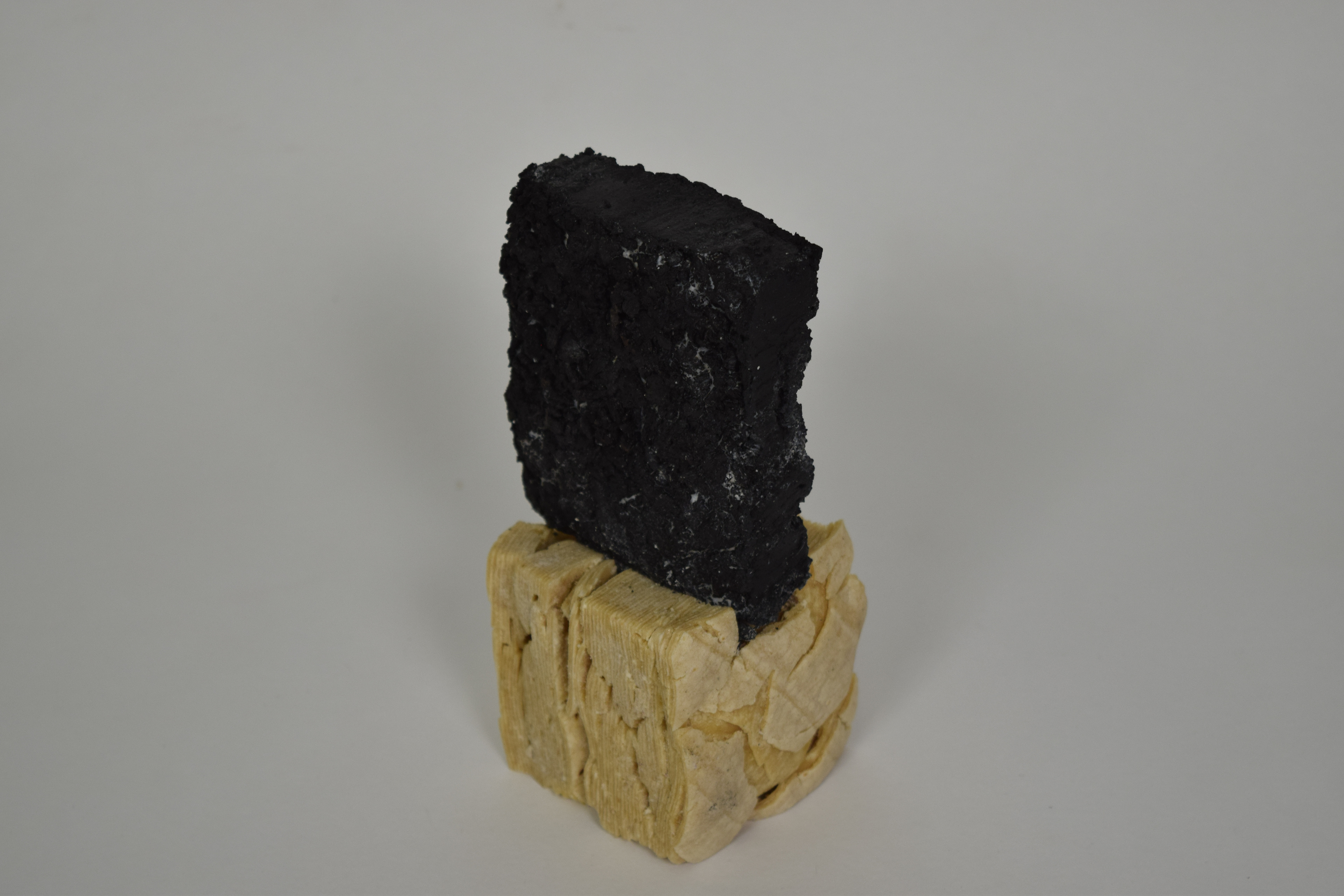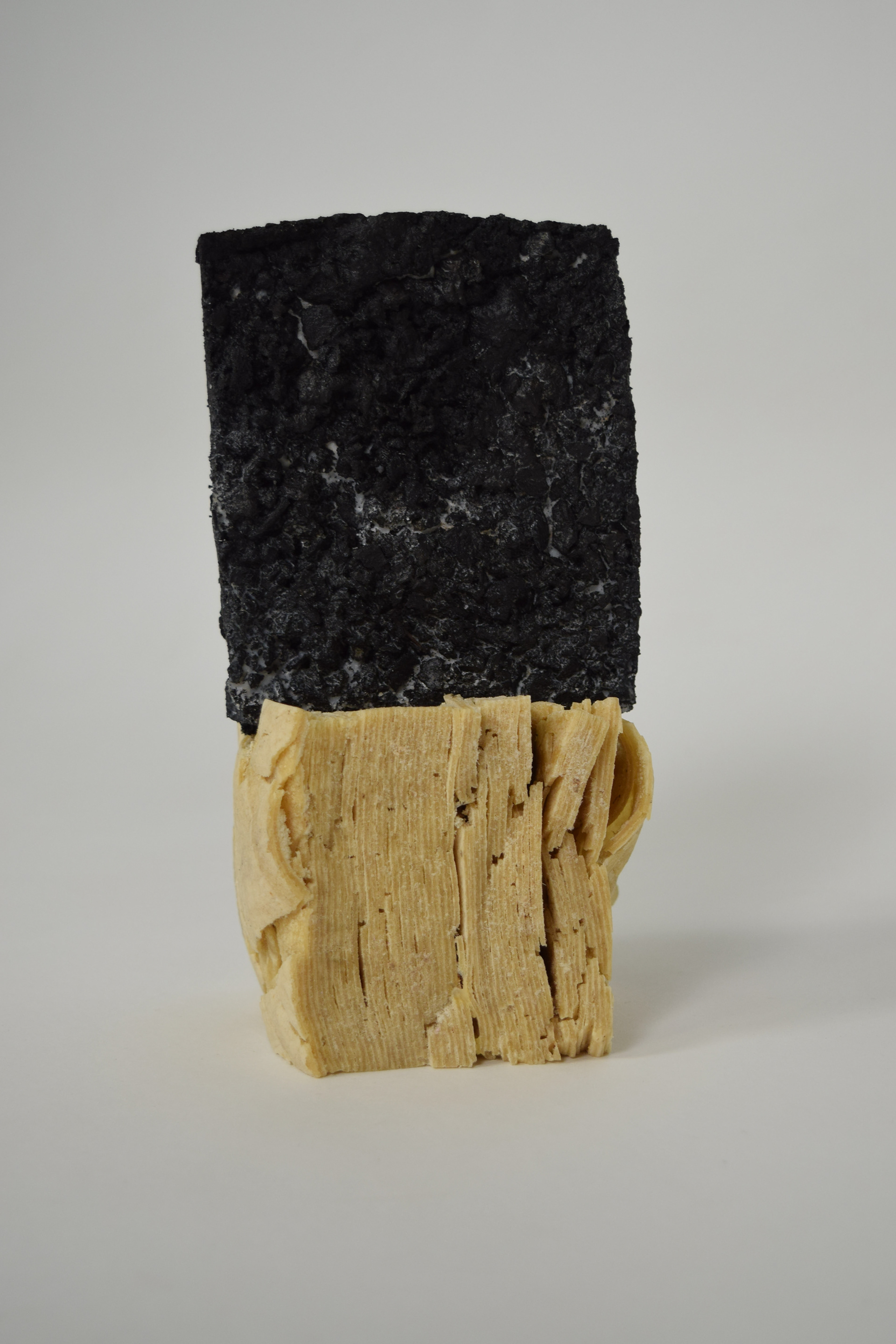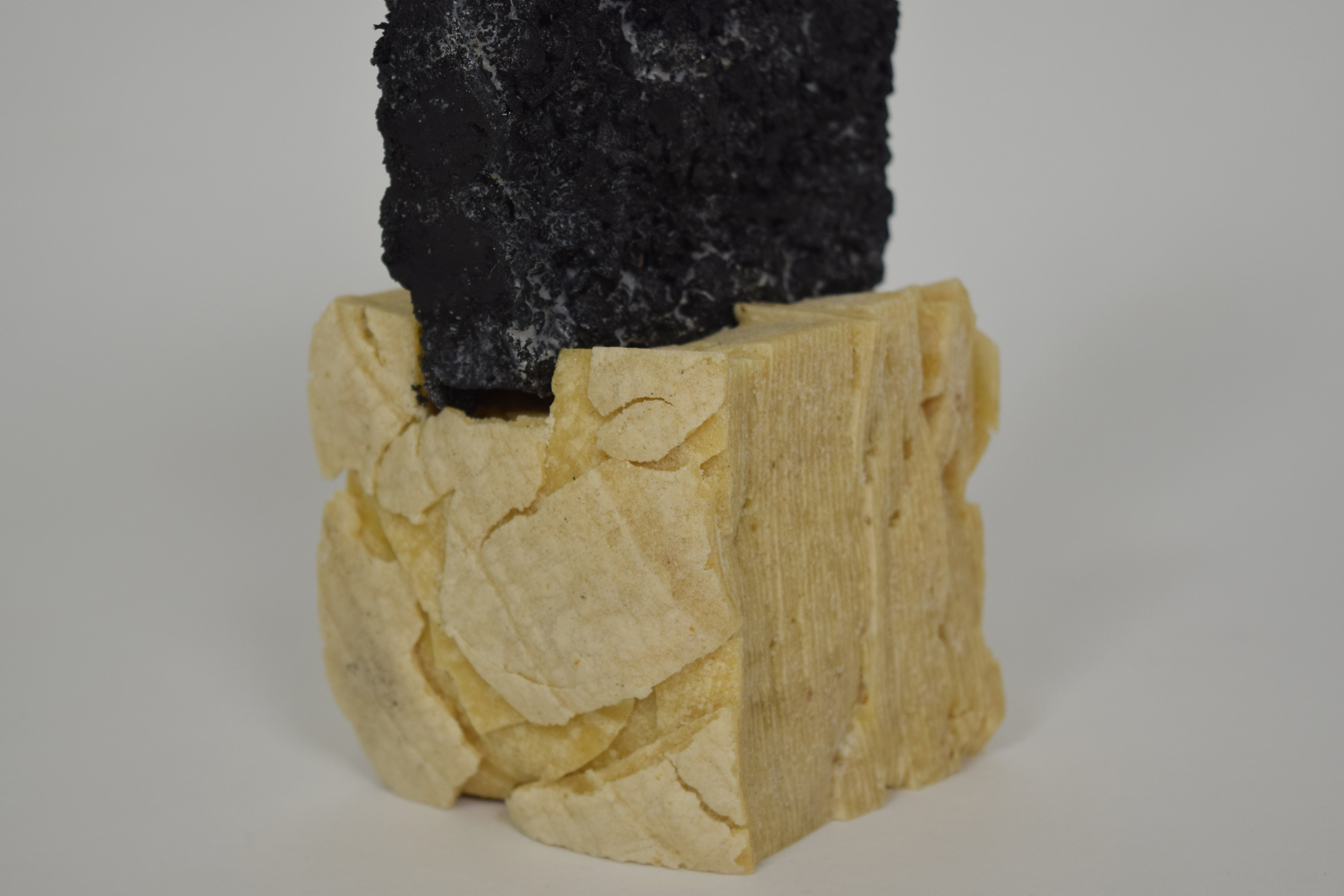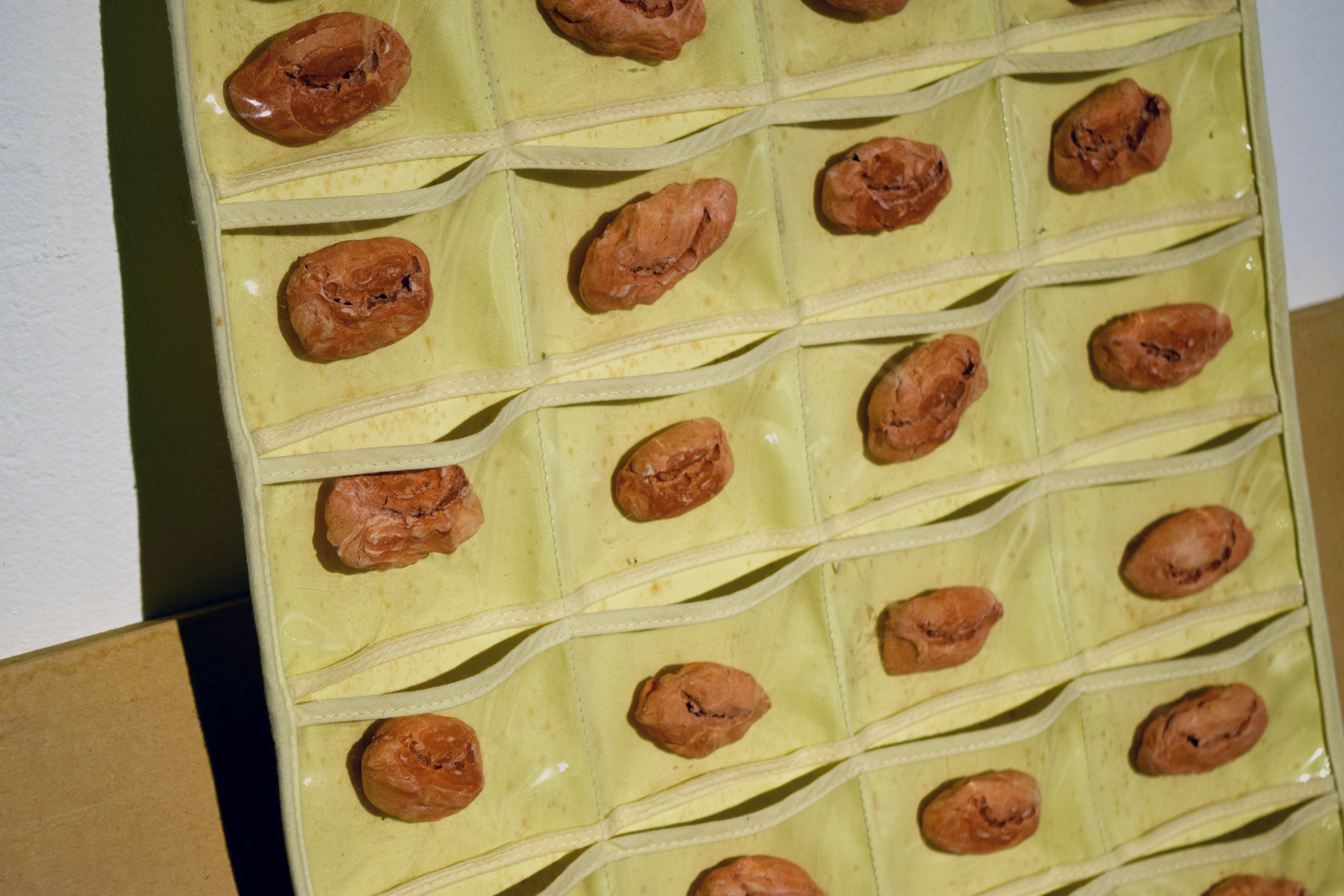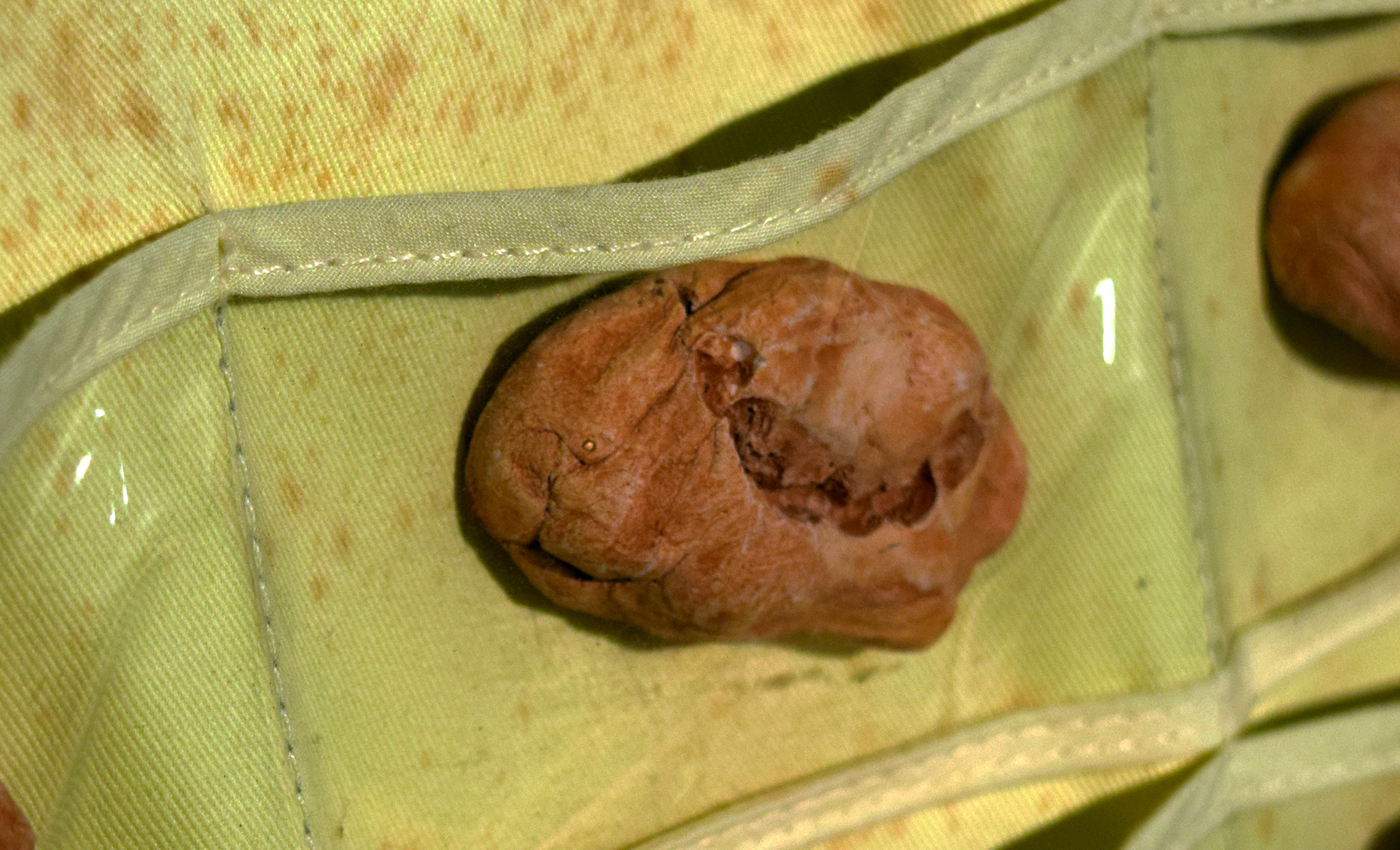 Ceramics and found object