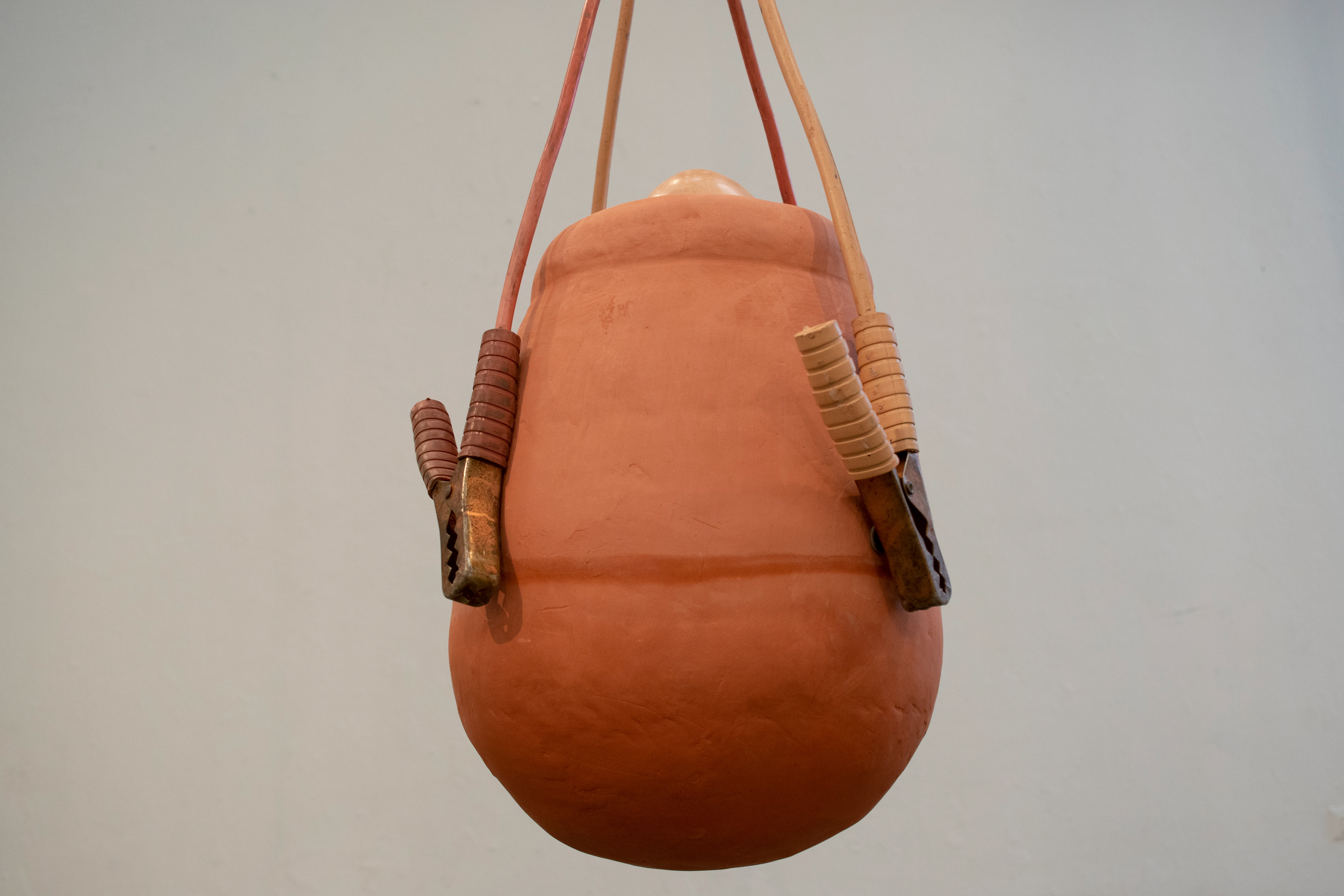 Lagoon
(an installation view of
Reciprocation / Morbid Relief,
Ancestries of interest, Jarring Language, and Playing Jenga by yourself
)
These sculptures are described as vessel-organ-machines, and they are each discrete works that also function collectively to drip into a flooded room. Two of the sculptures have drip systems, while the third, which is connected by jumper cables, acts as a filter. Together, these pieces form an installation that explores themes of transformation and the movement of fluids.
Medium: Ceramics, hair, leather, water, jumper cables, retired fire hose, etc.