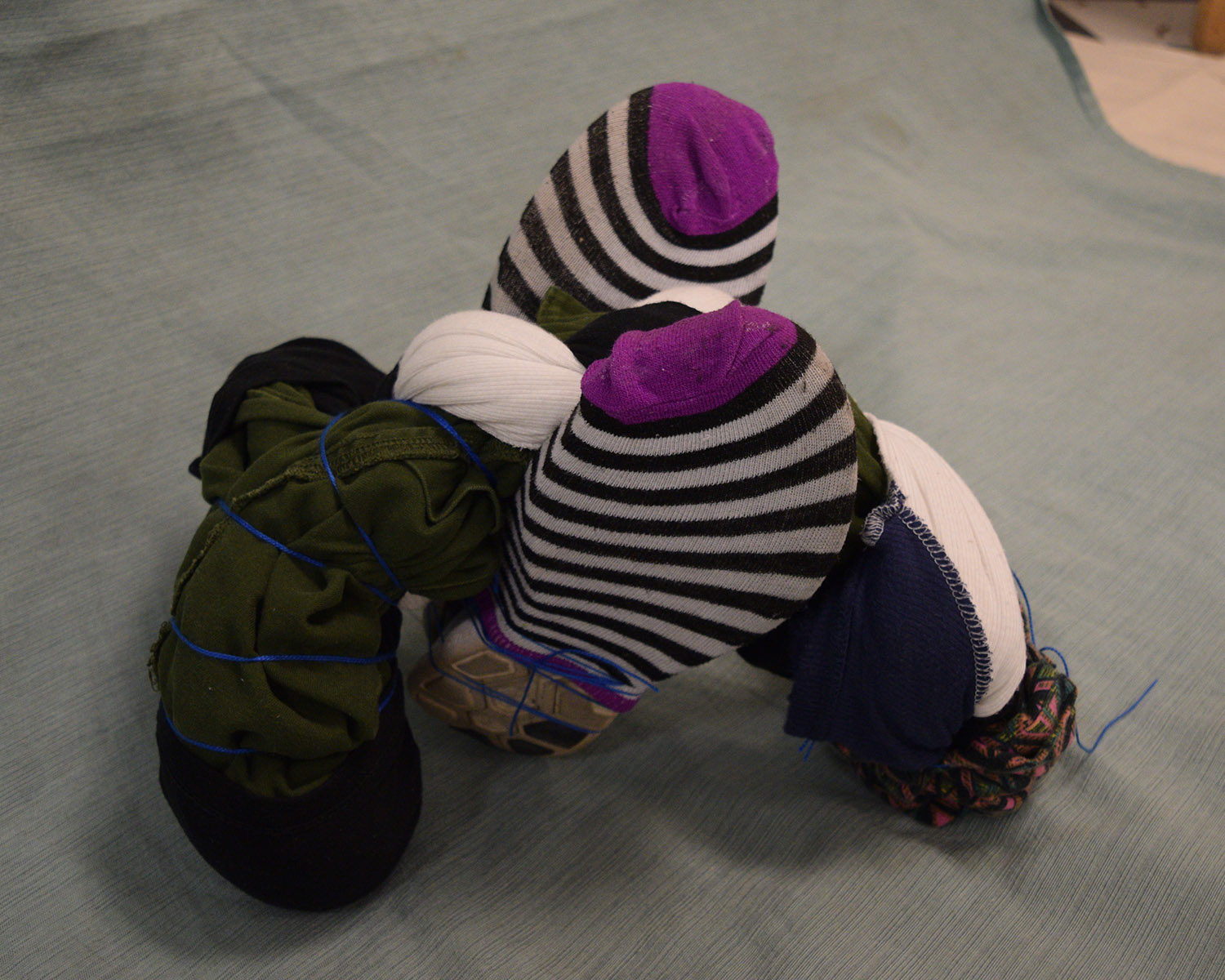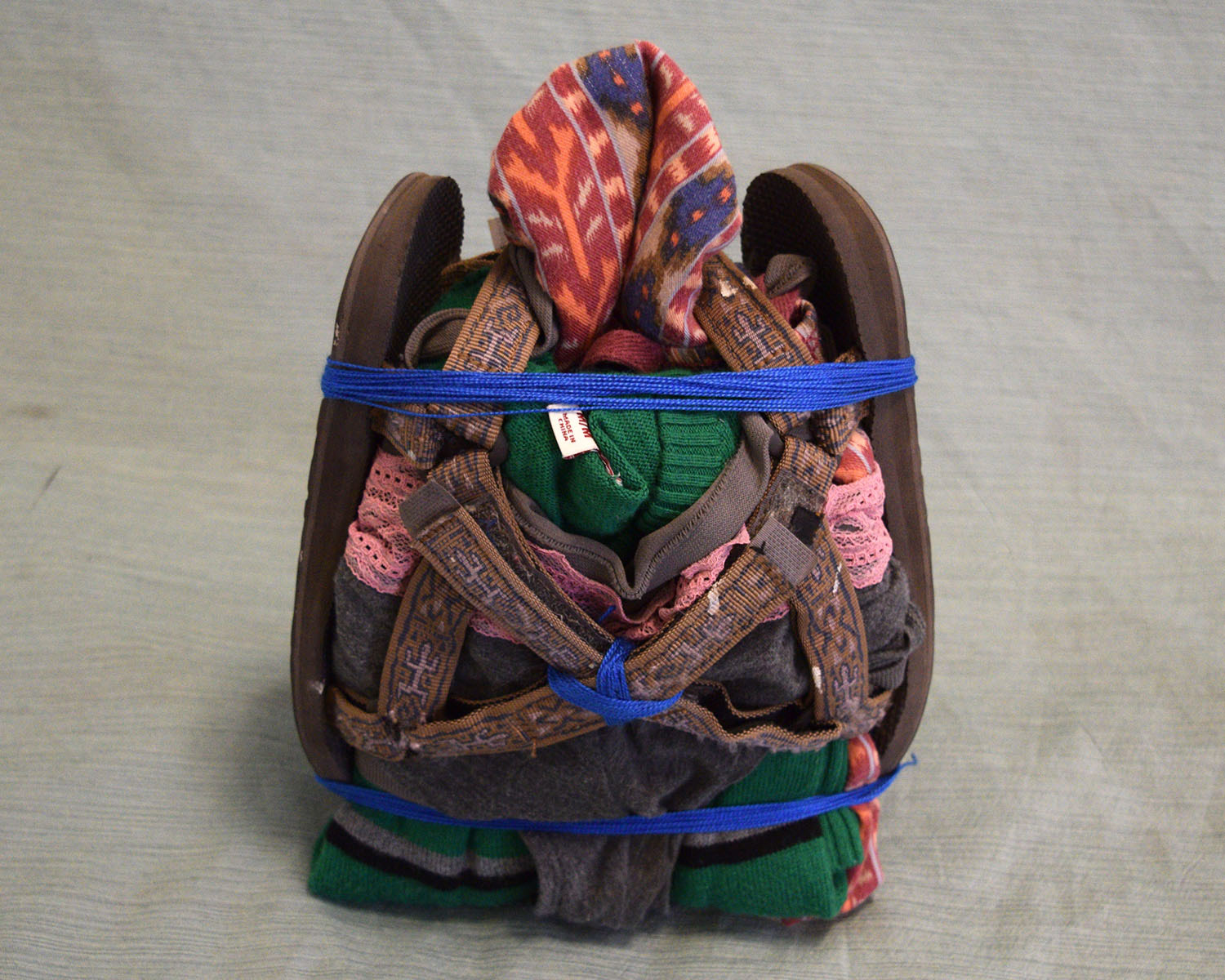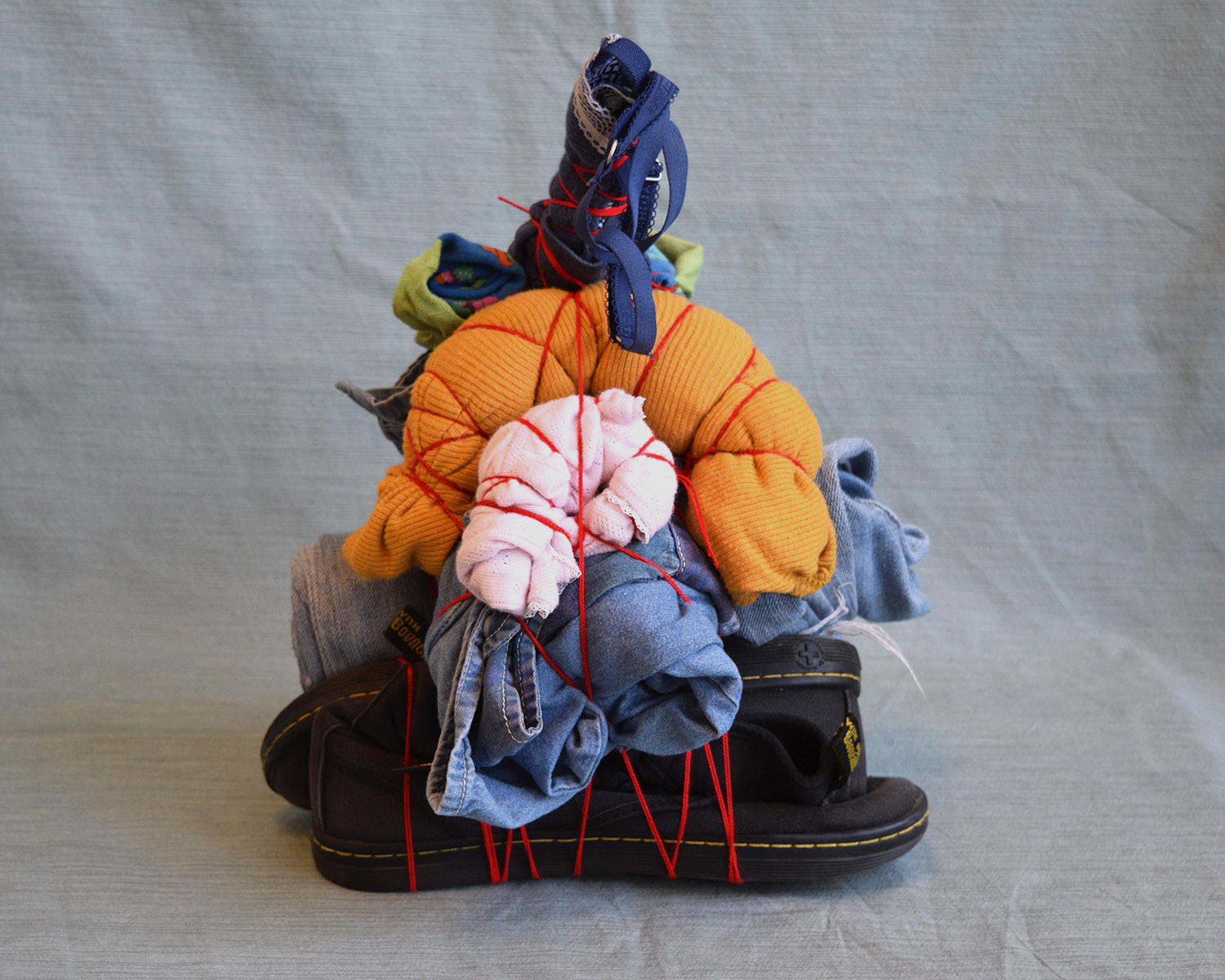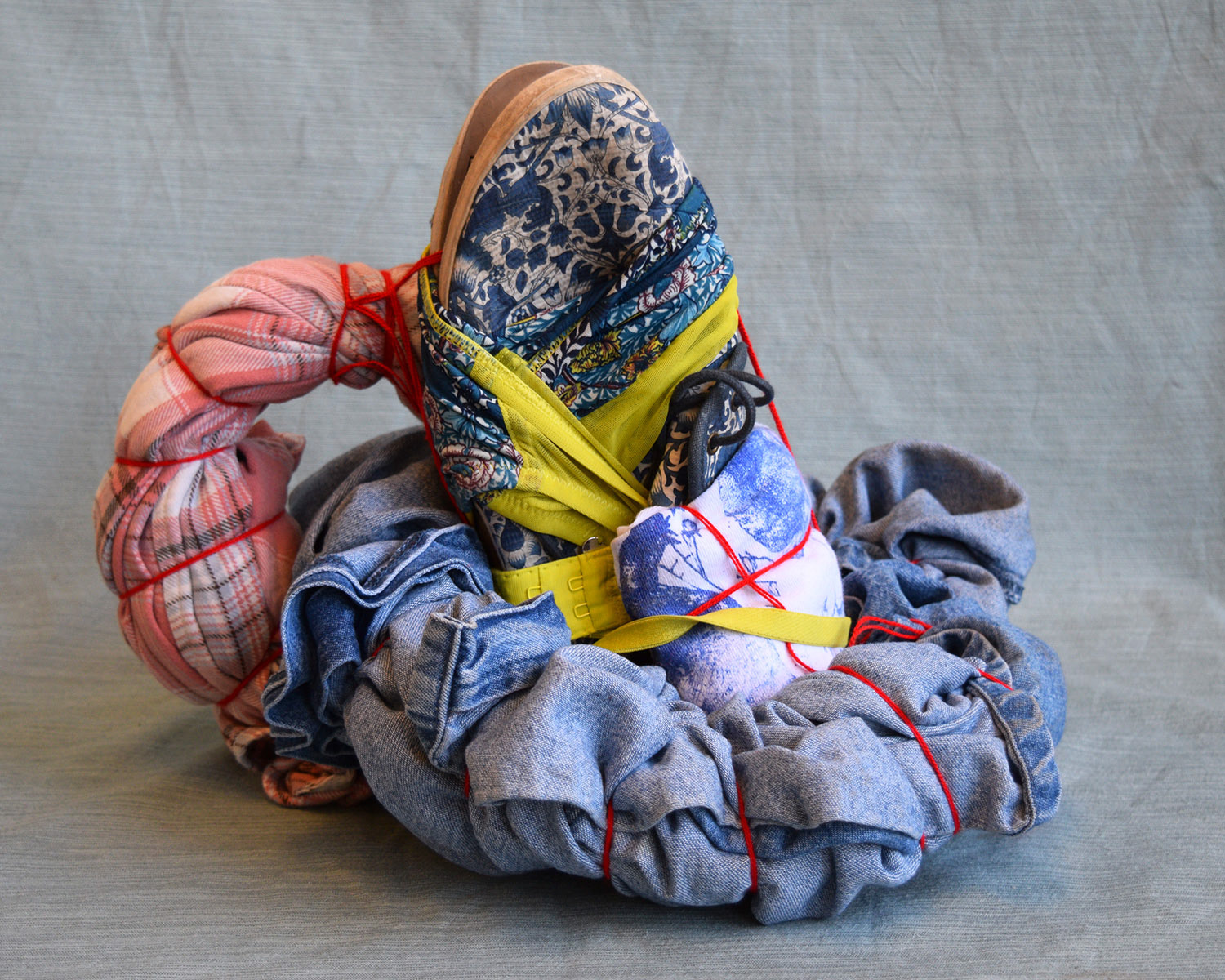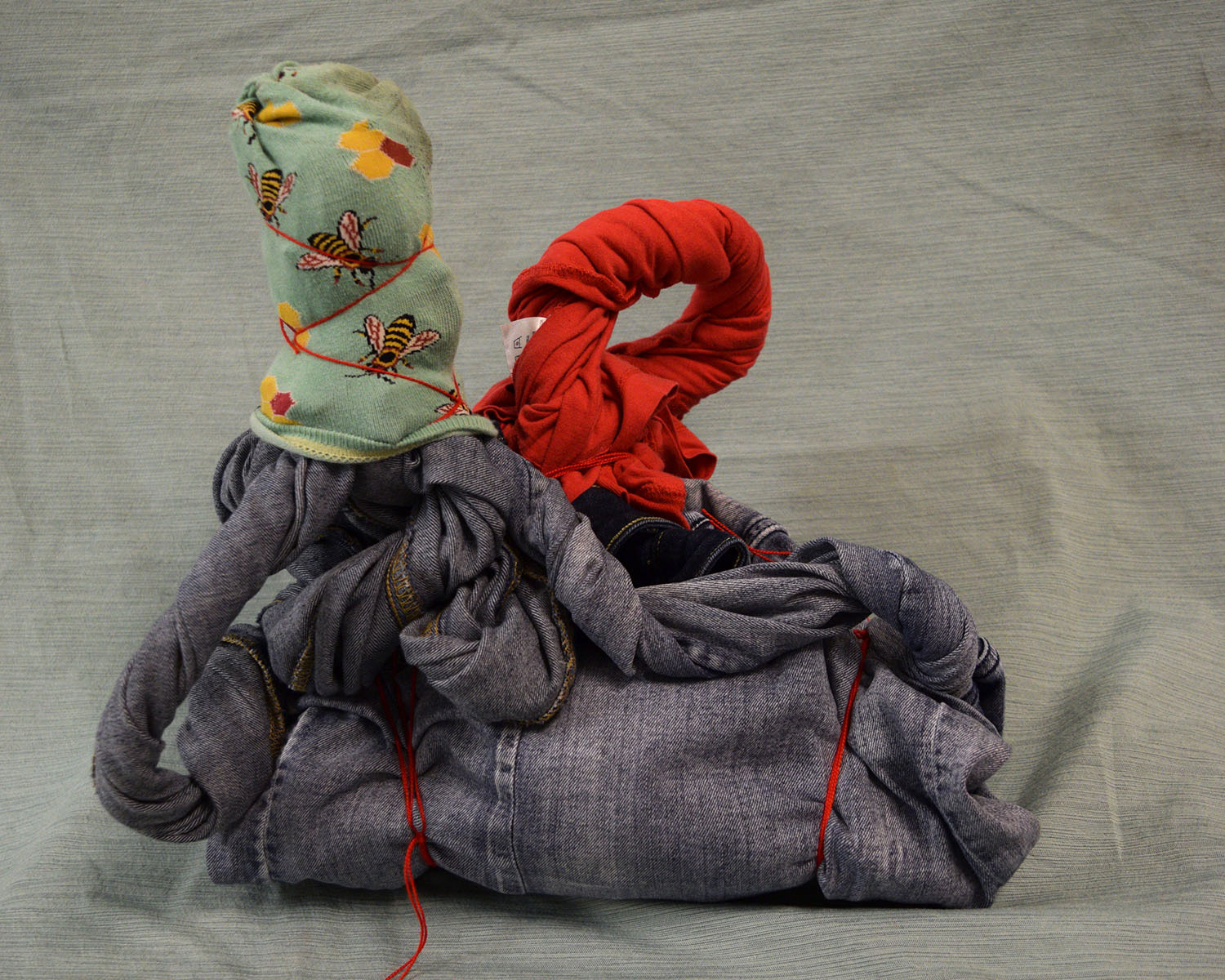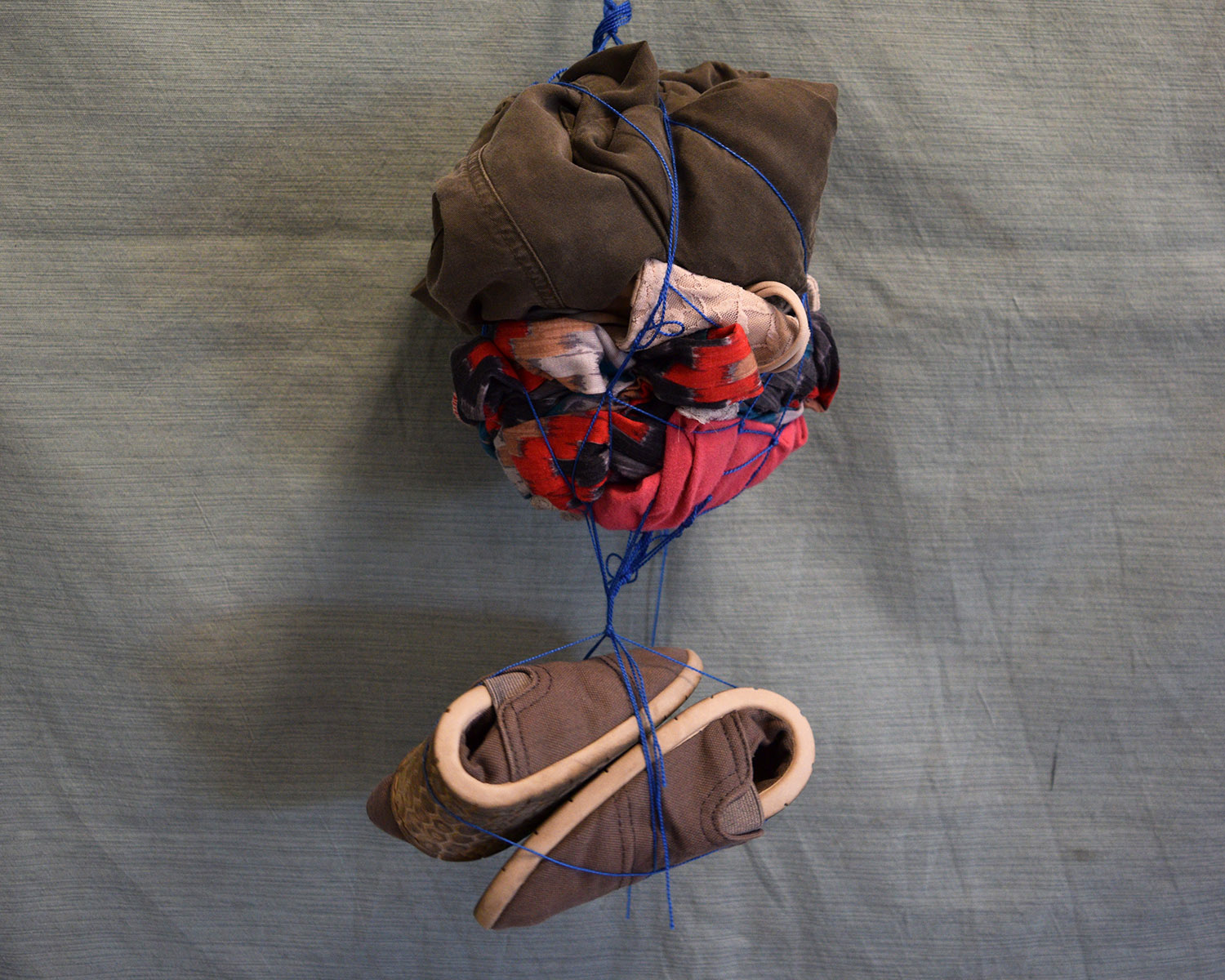 6 Daily Sculptures (Outfits)

 is a project consisting of consecutively making a sculpture per day for the duration of 6 days from September 27th 2016 to October 2nd, 2016. The materials were limited to string and the clothes and shoes I wore to my studio that day and the time for undressing and construction was also limited to up to 20 minutes. The outfits or manipulation of the materials were not premeditated. I recorded videos of the process of undressing and building the sculptures, then photographed the products previous to destroying them to put my clothes back on. 

I attempted to represent a sense of minimalism, temporarily, and resourcefulness with the materials and process. The meaning of clothes as an artistic medium is charged with the concept of identity, the ordinary world, and contemporaneity. The tying, rolling, folding, binding, wrapping etc. of all these concepts into formal arrangements to elevate them to a form of art also represents all the hard work women and female artists do in the domestic and artistic setting that is often overlooked or has no consequence due to its ephemeral quality.