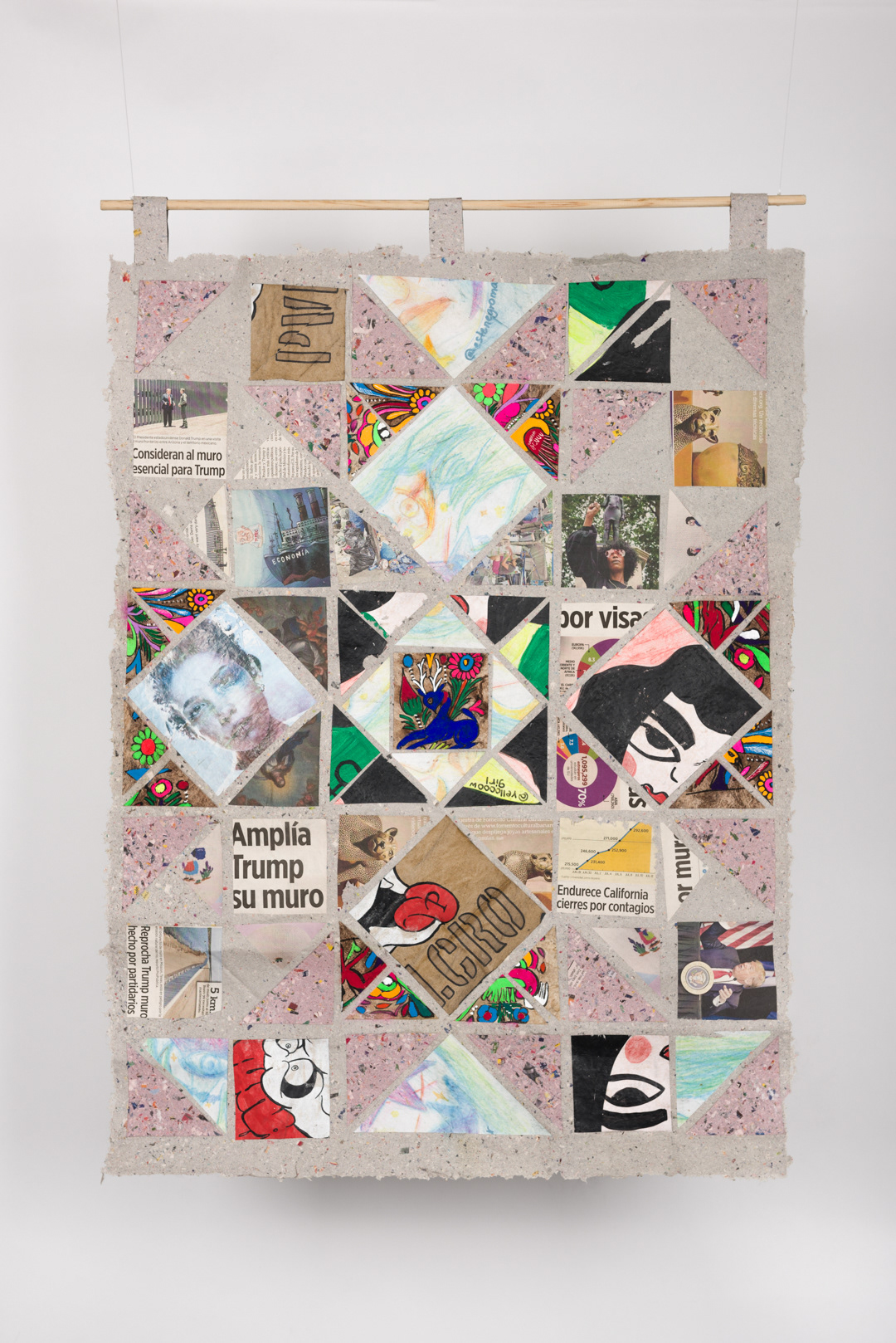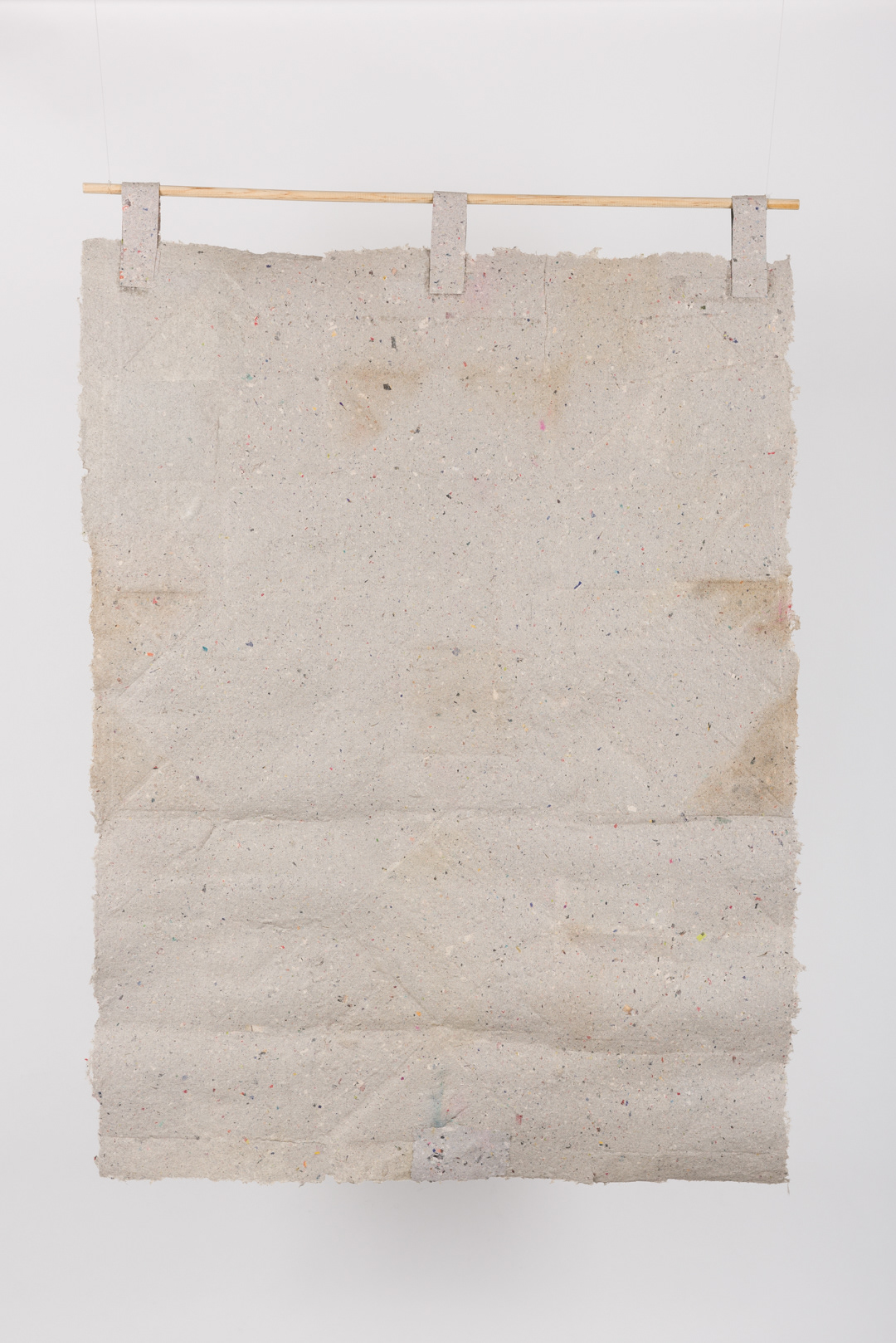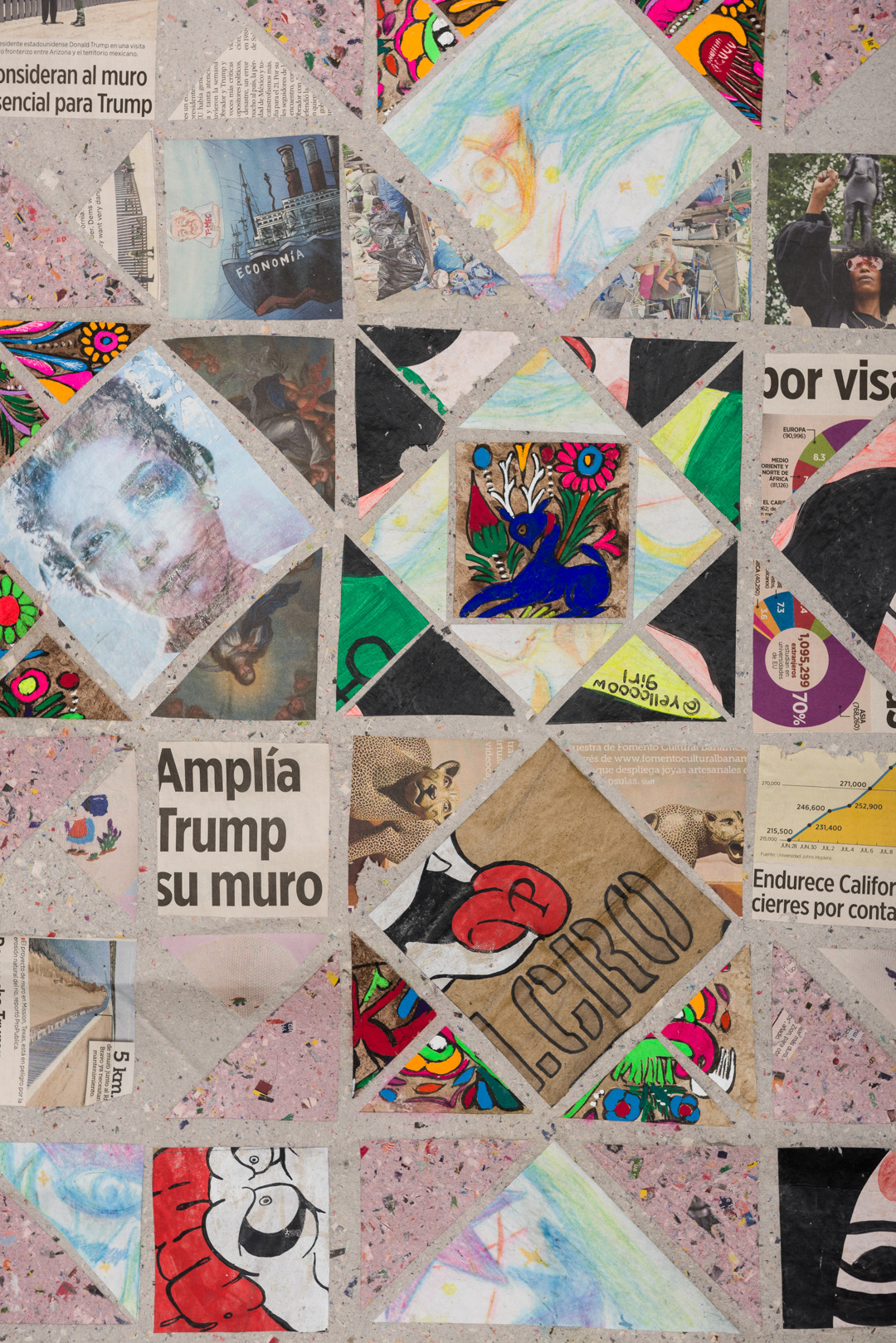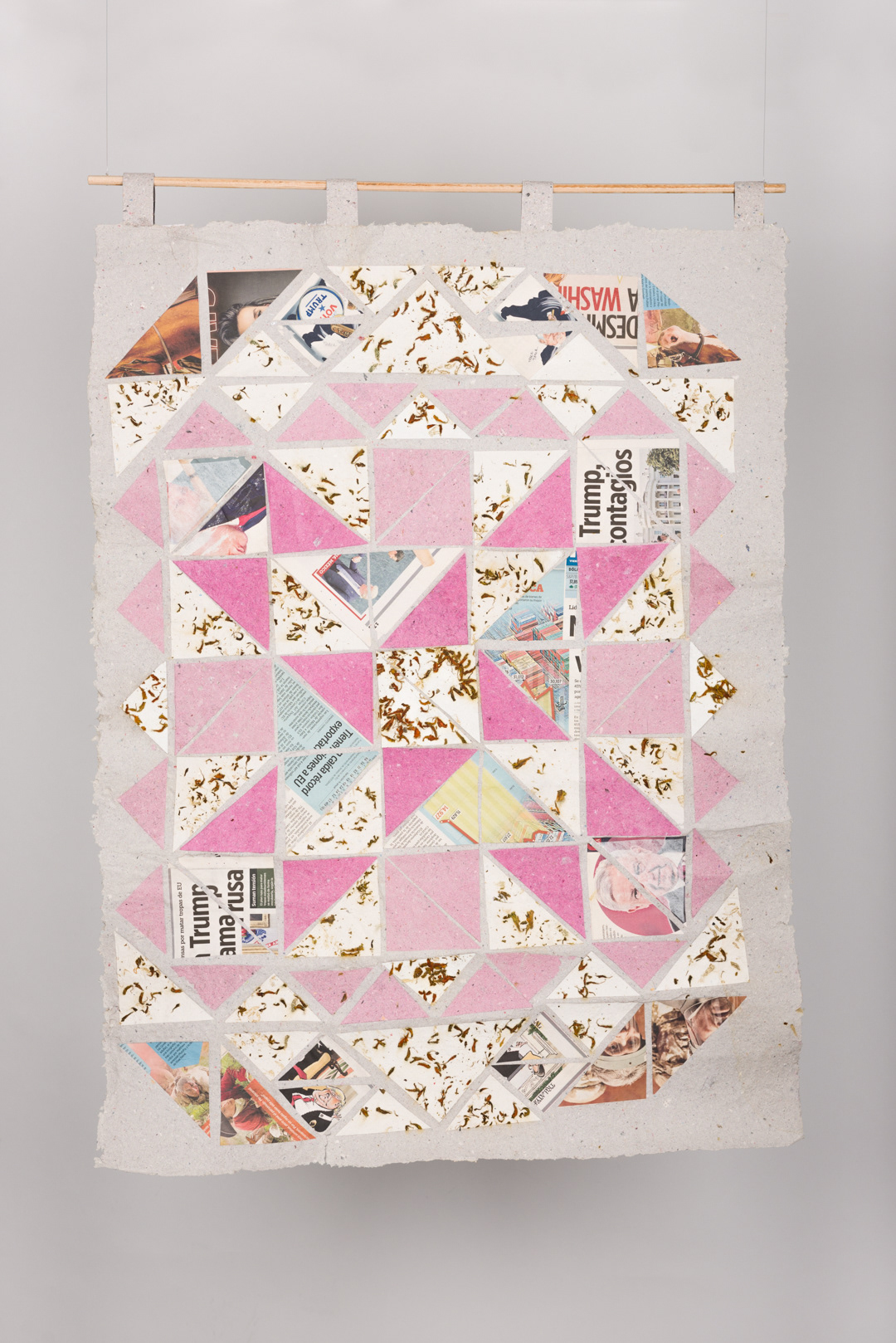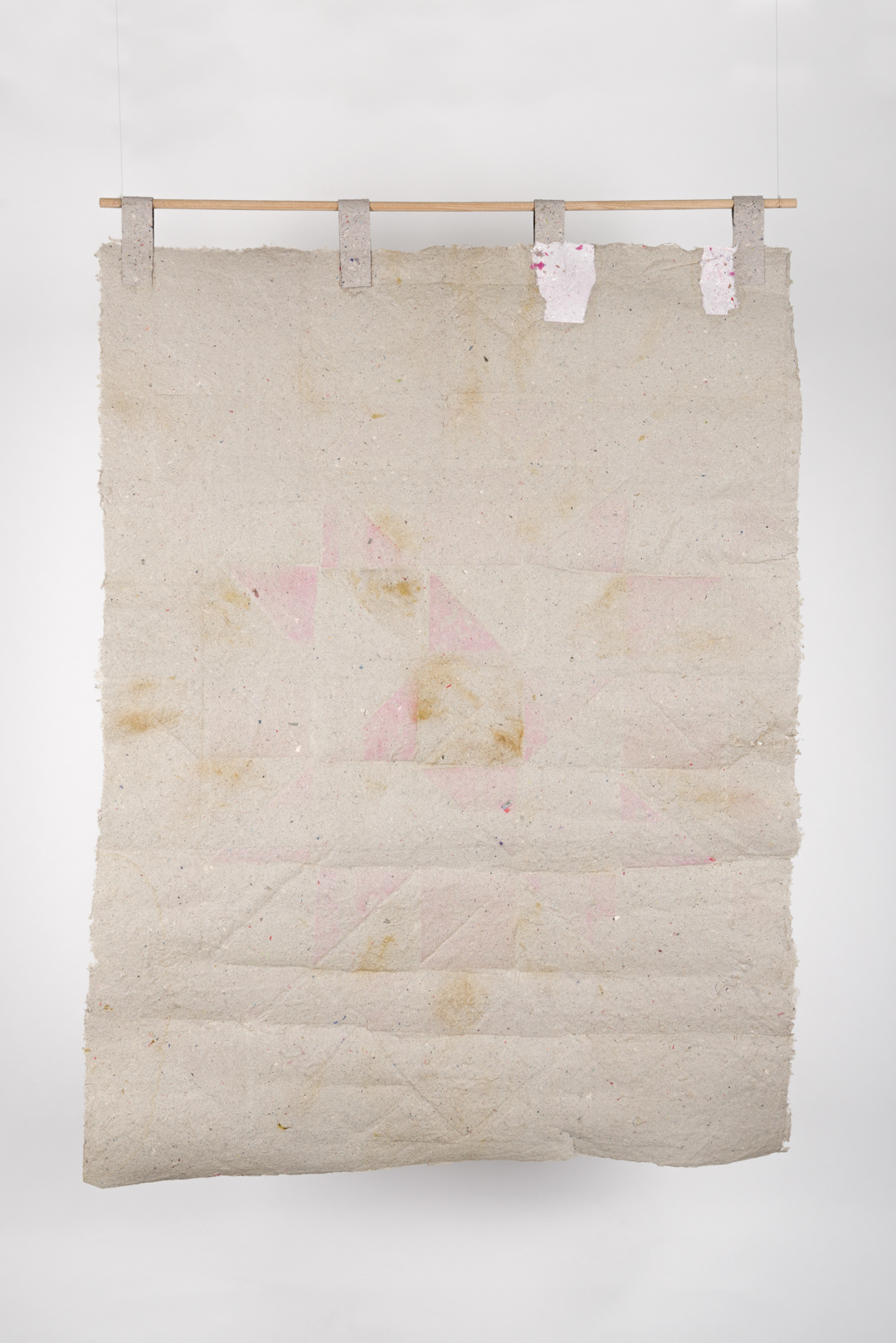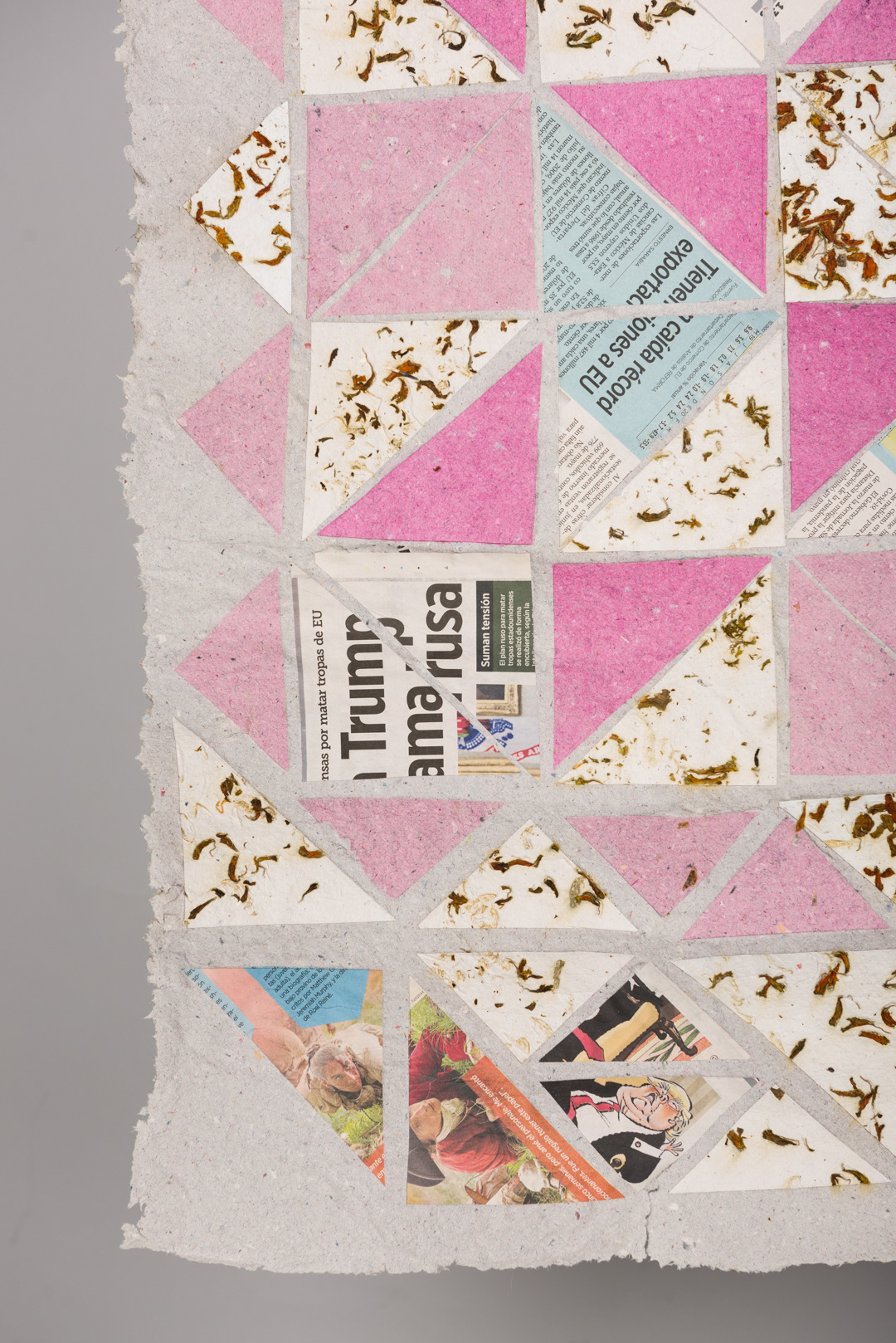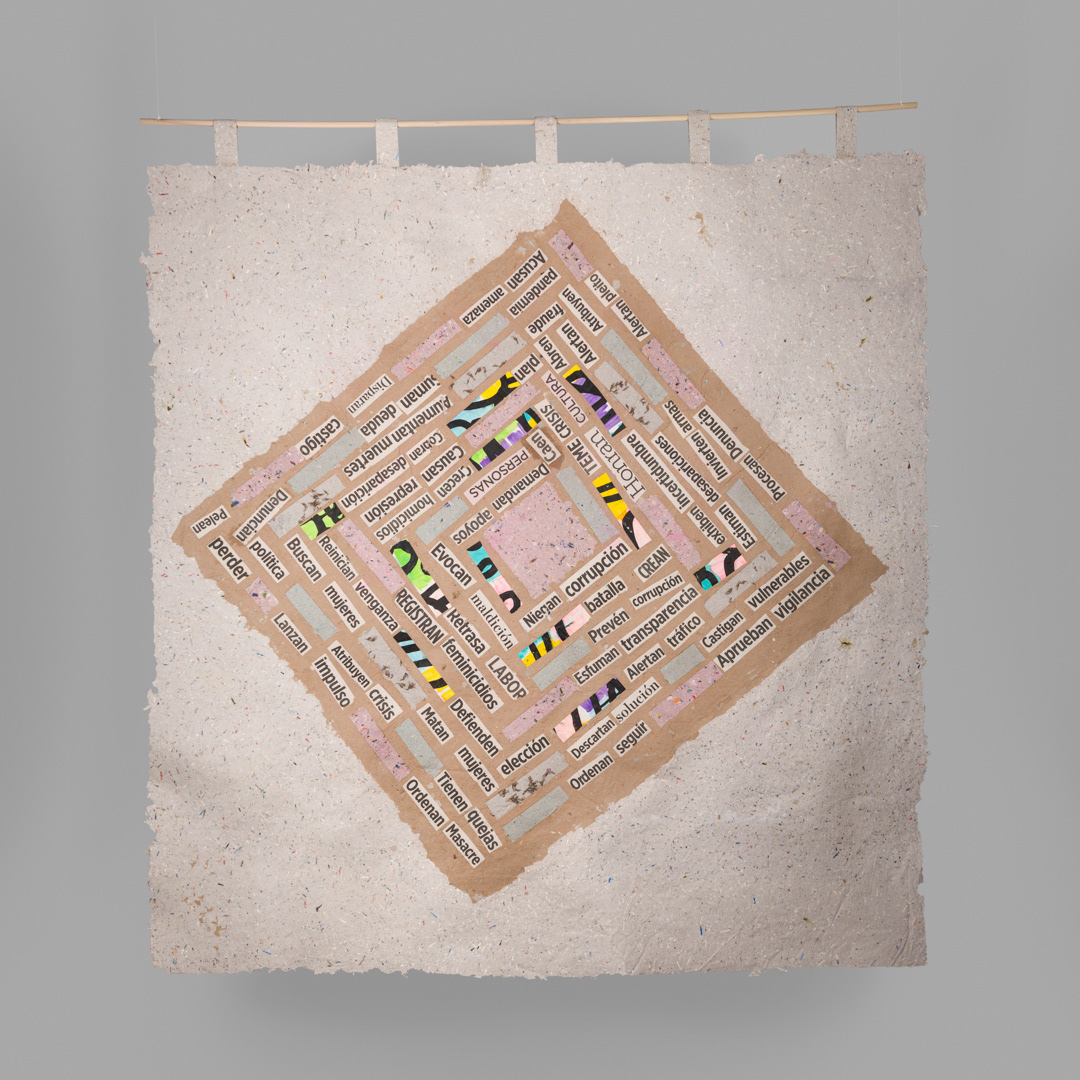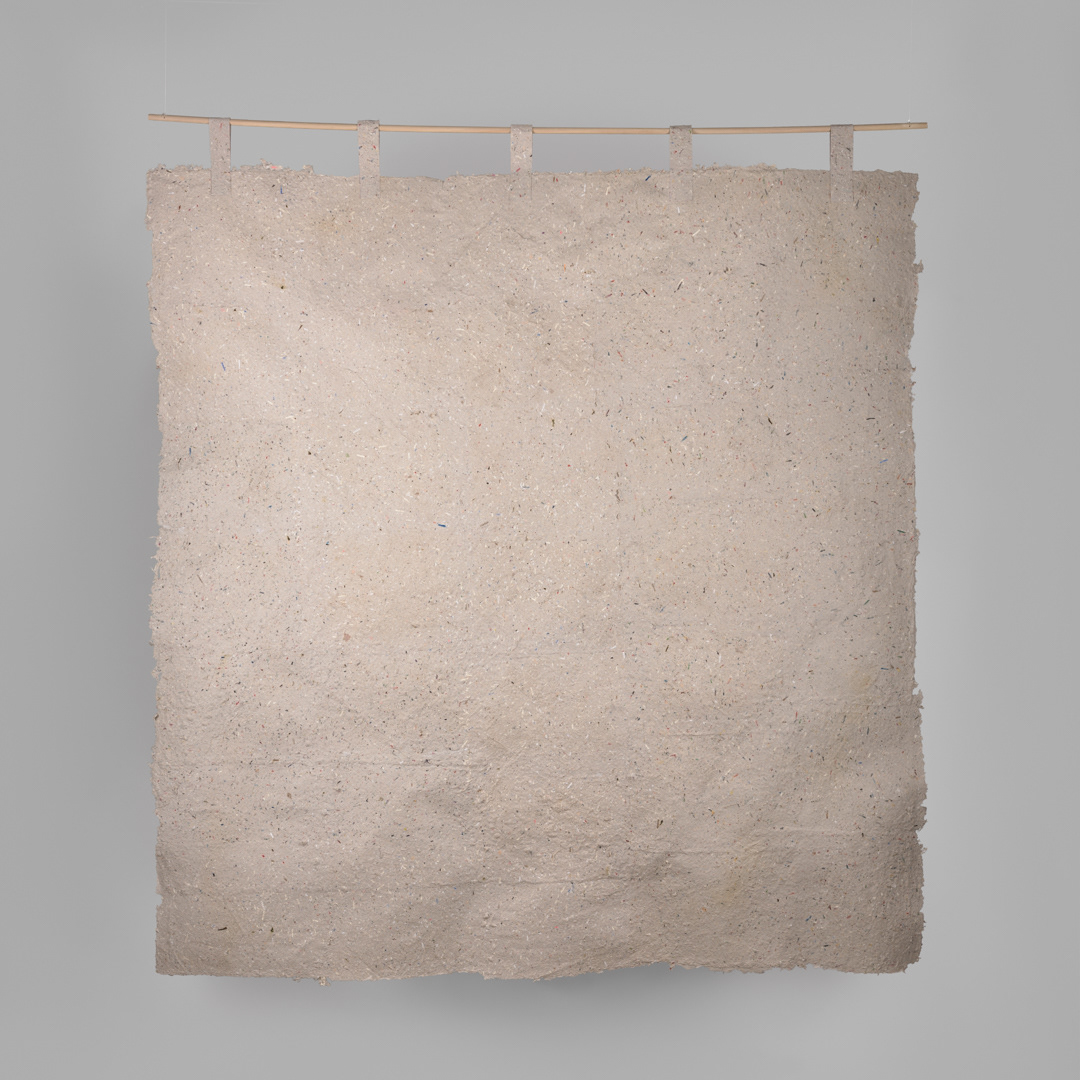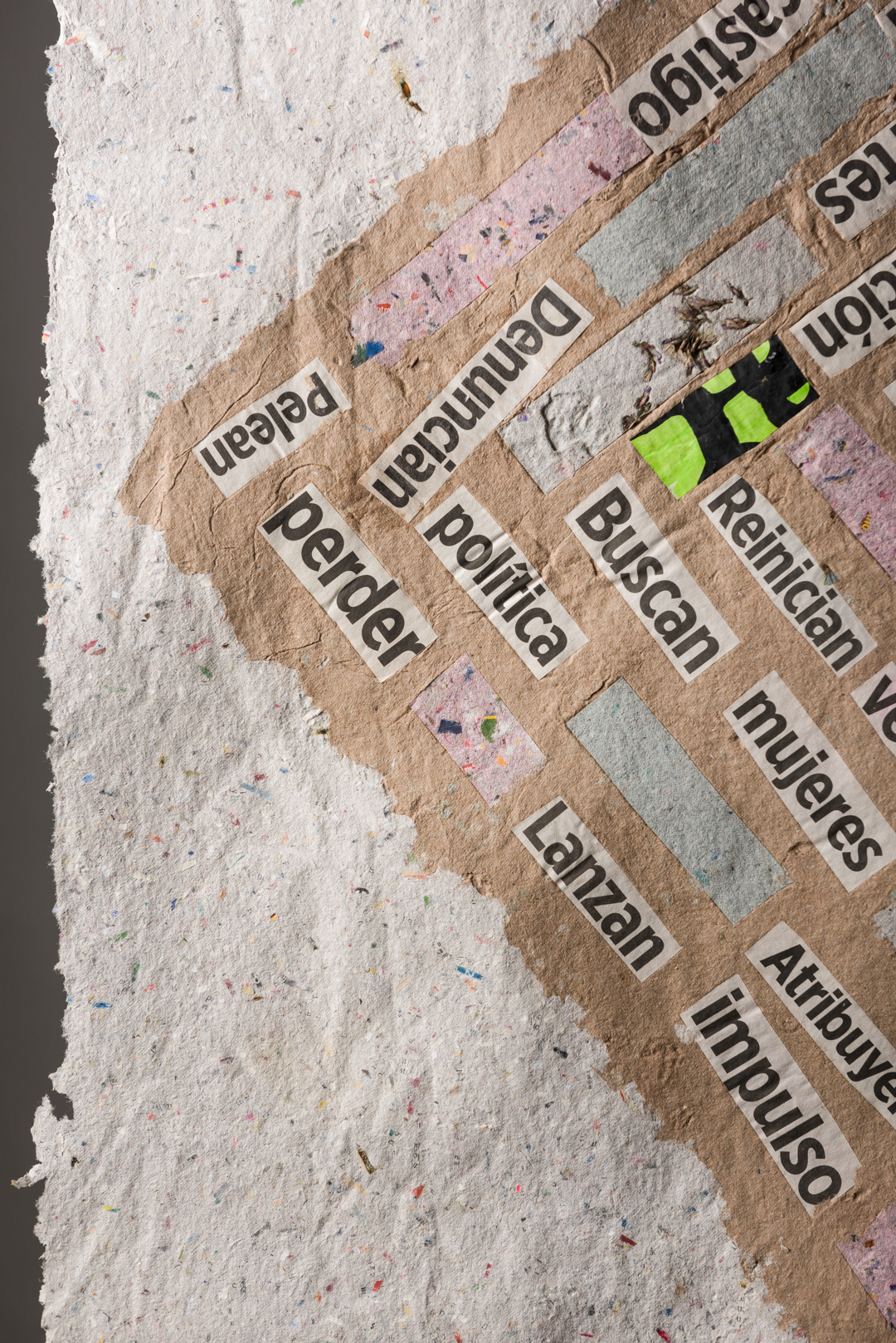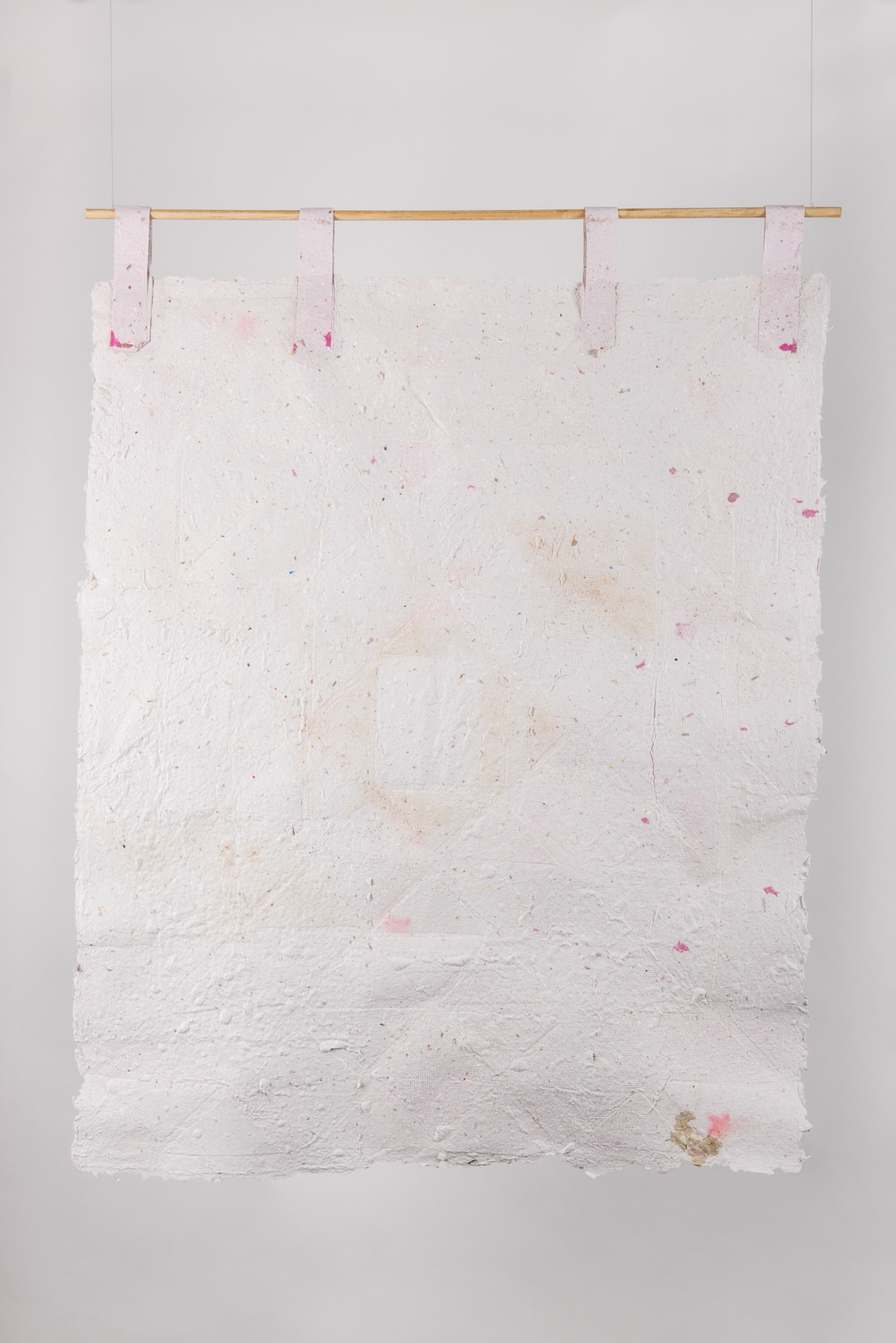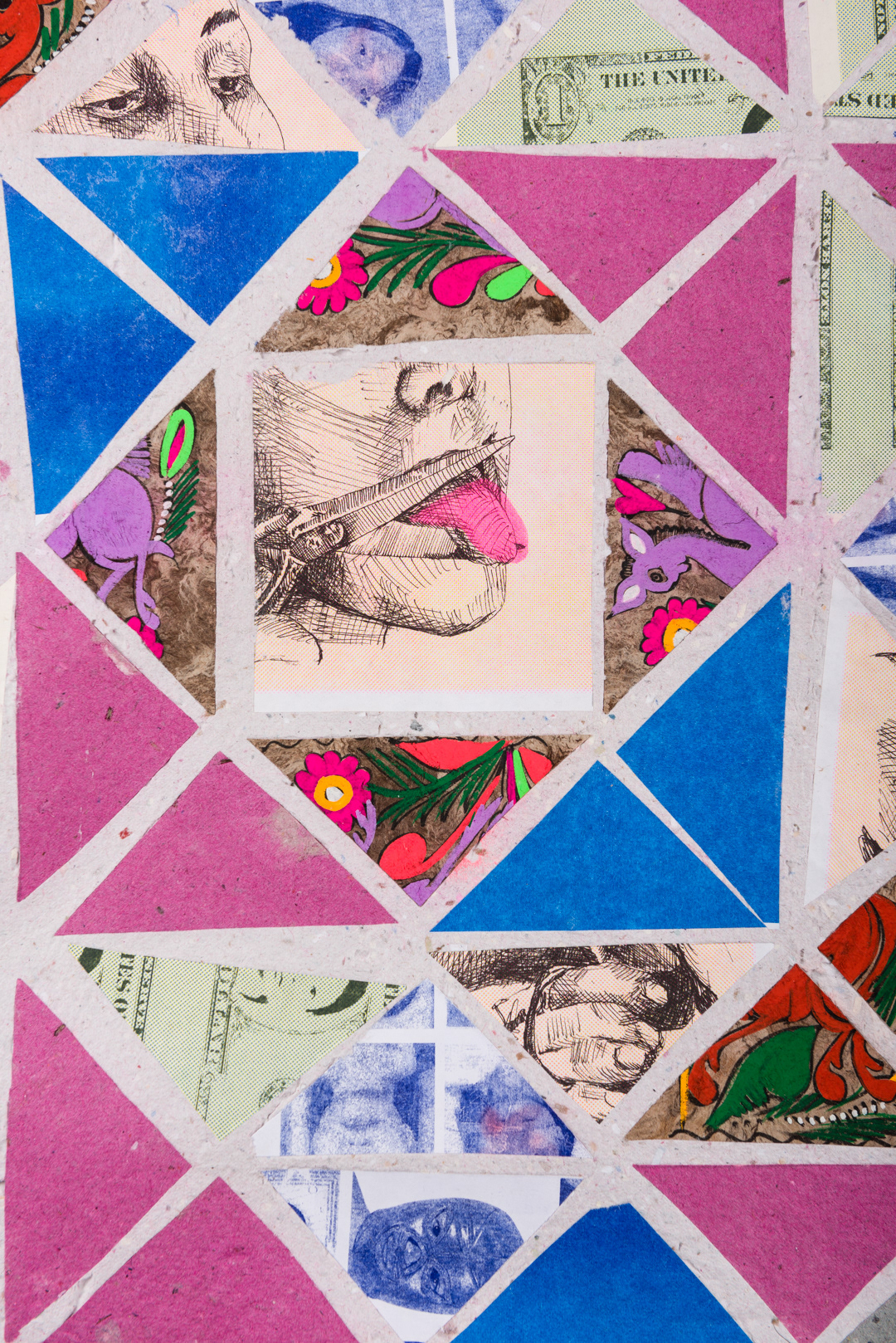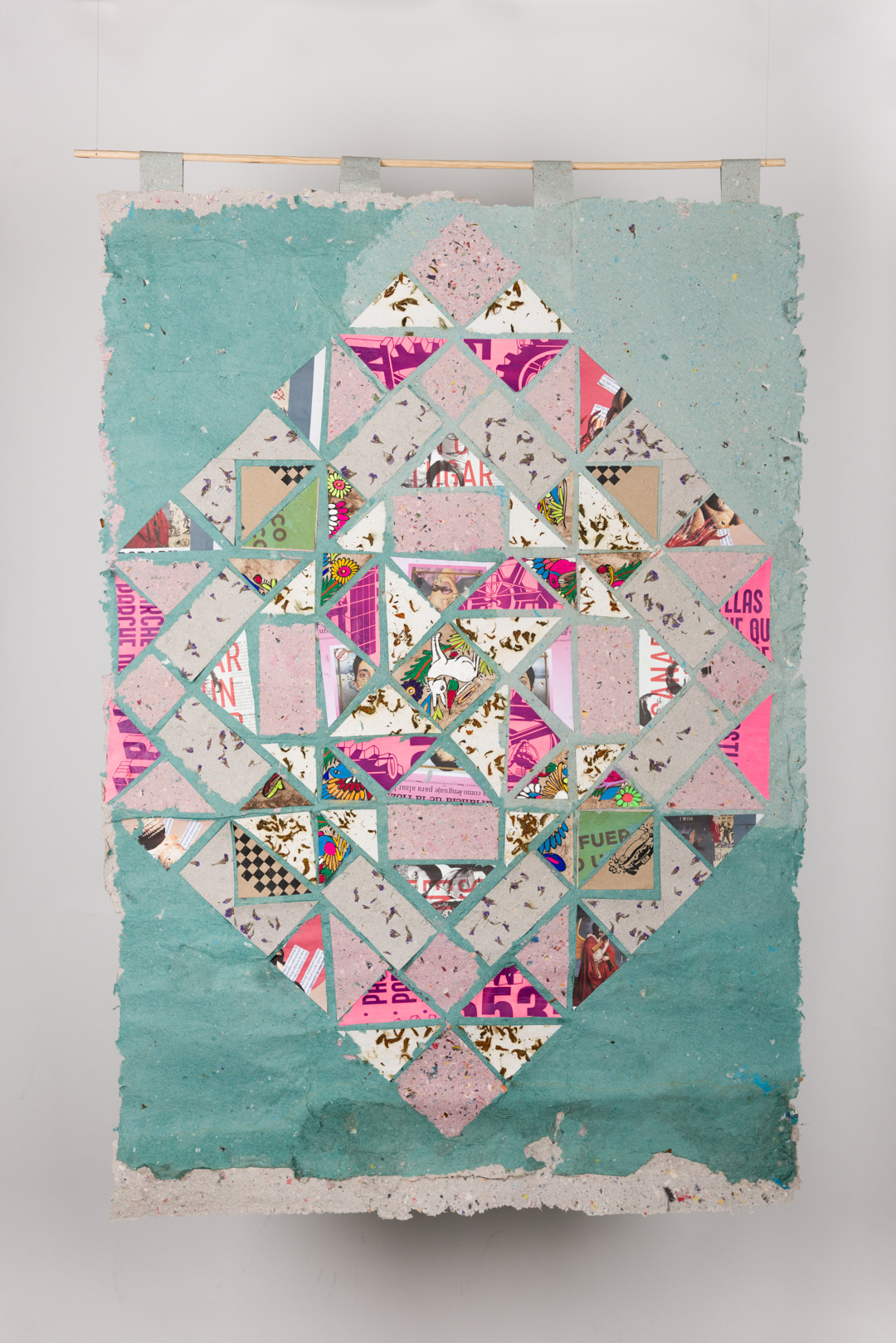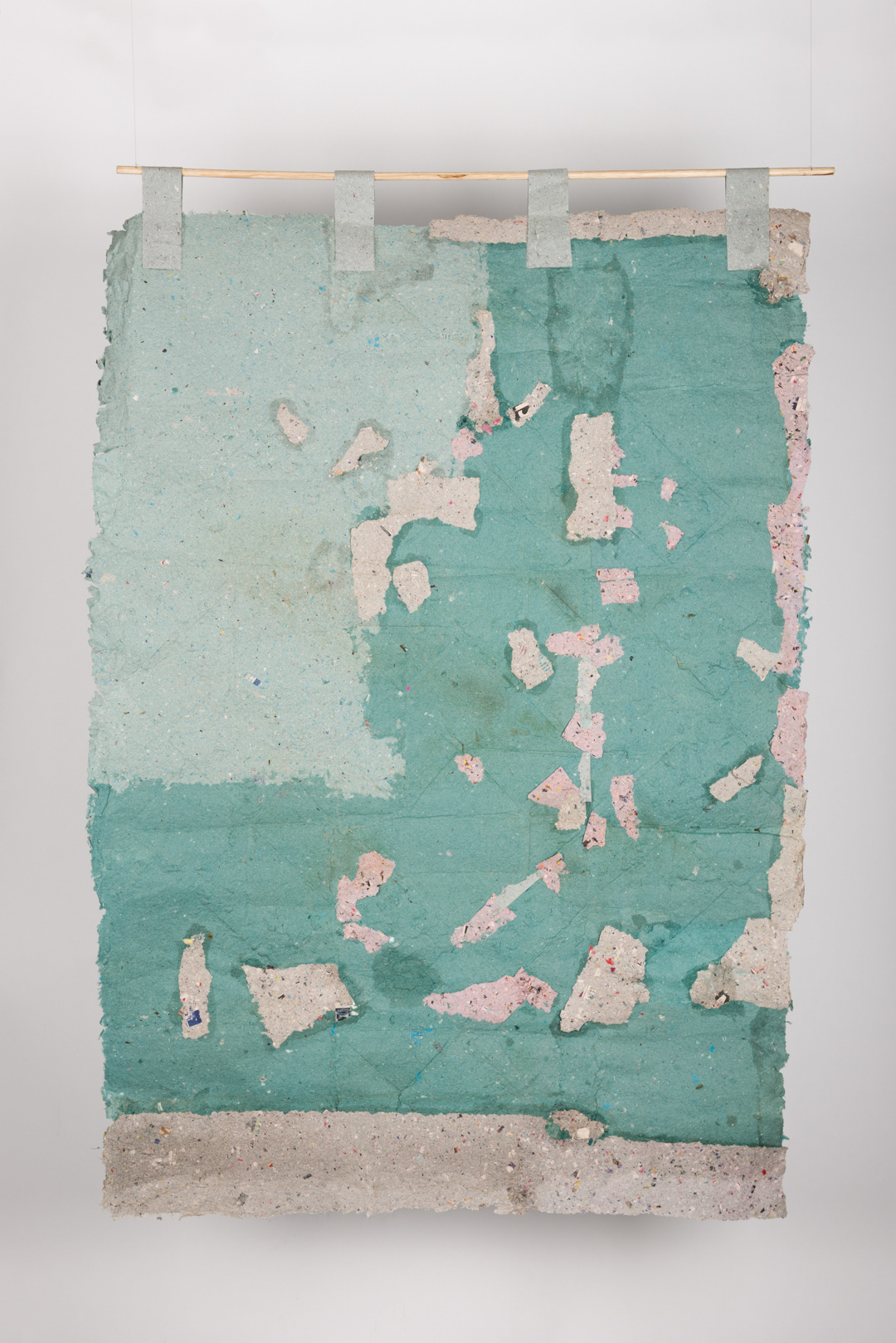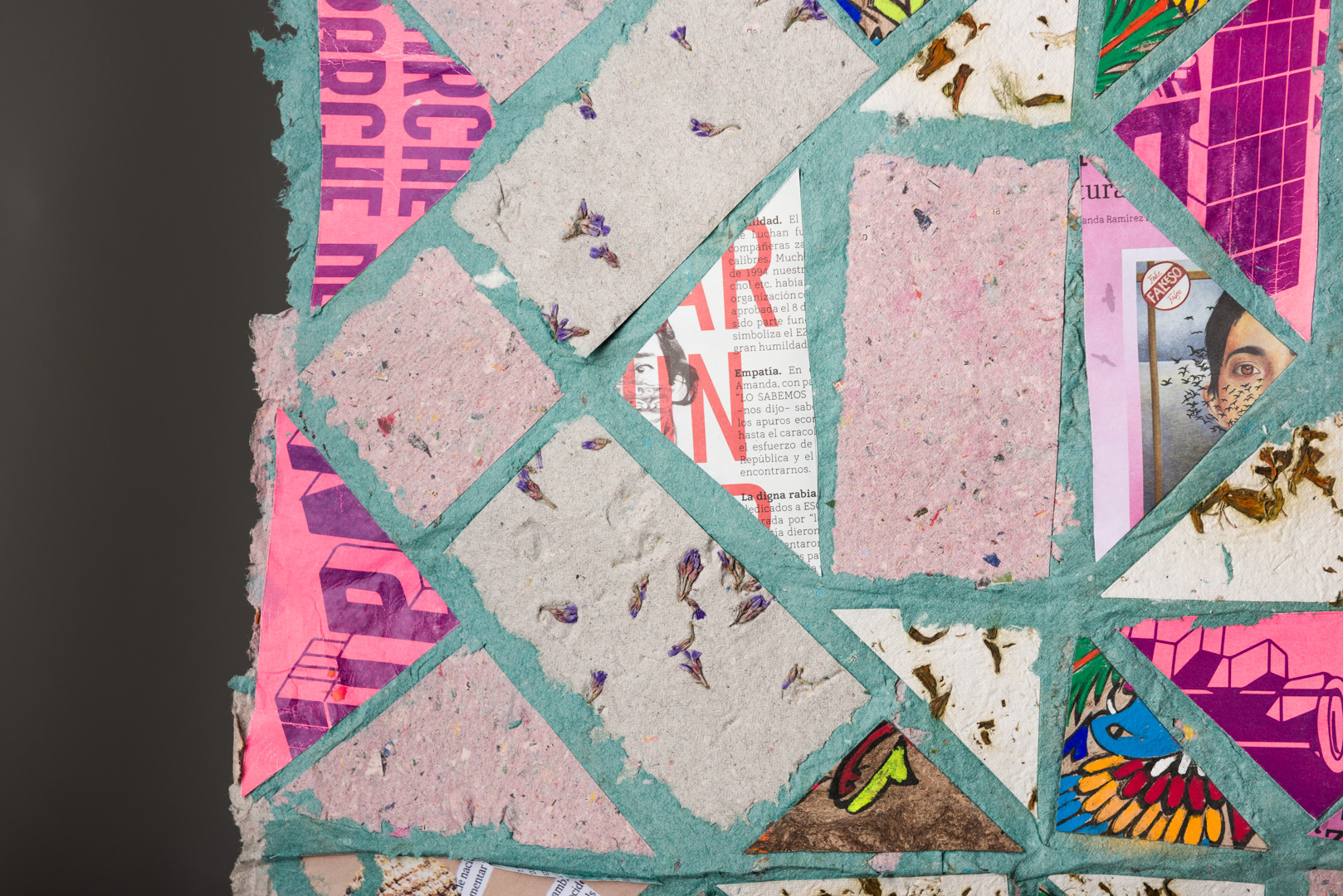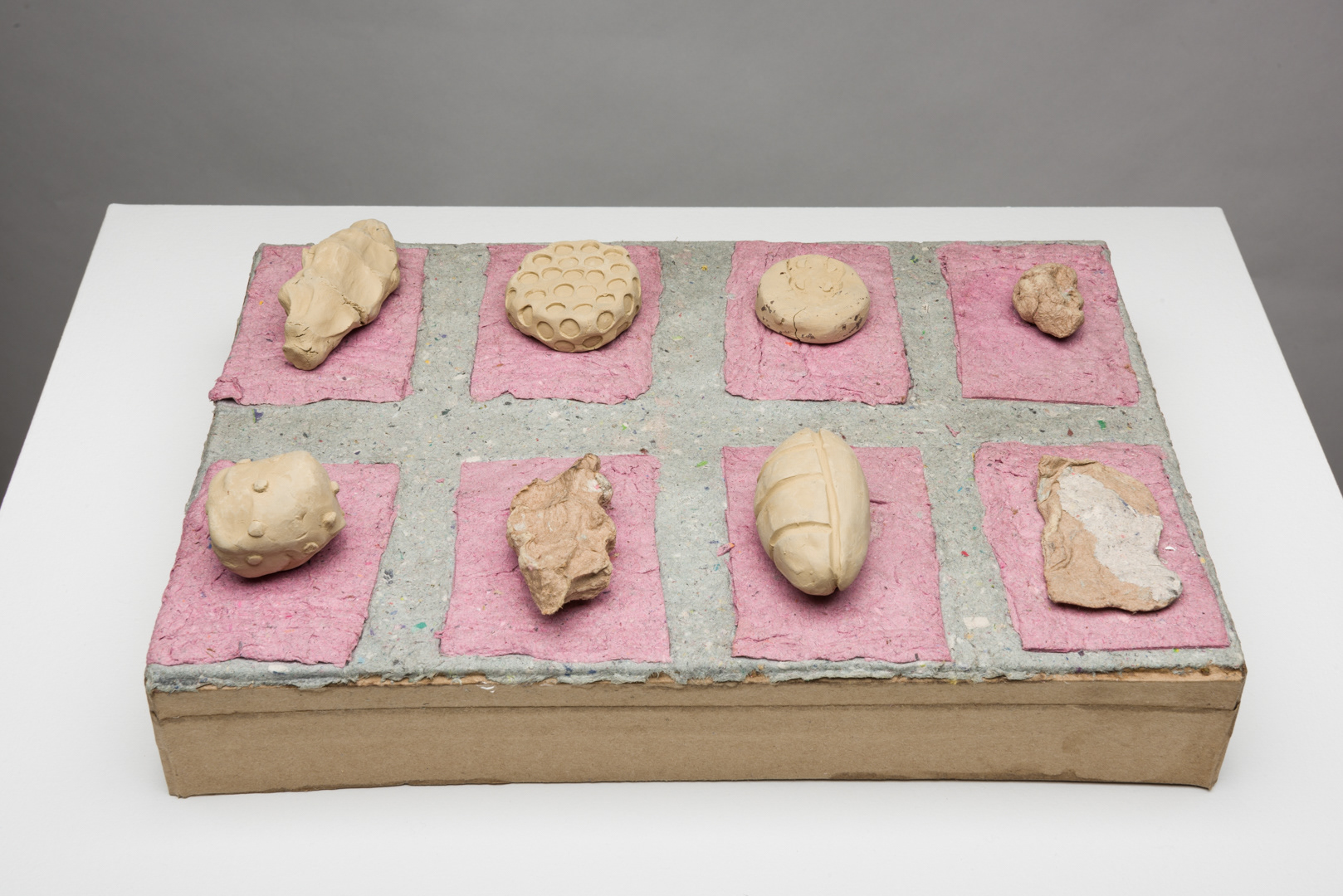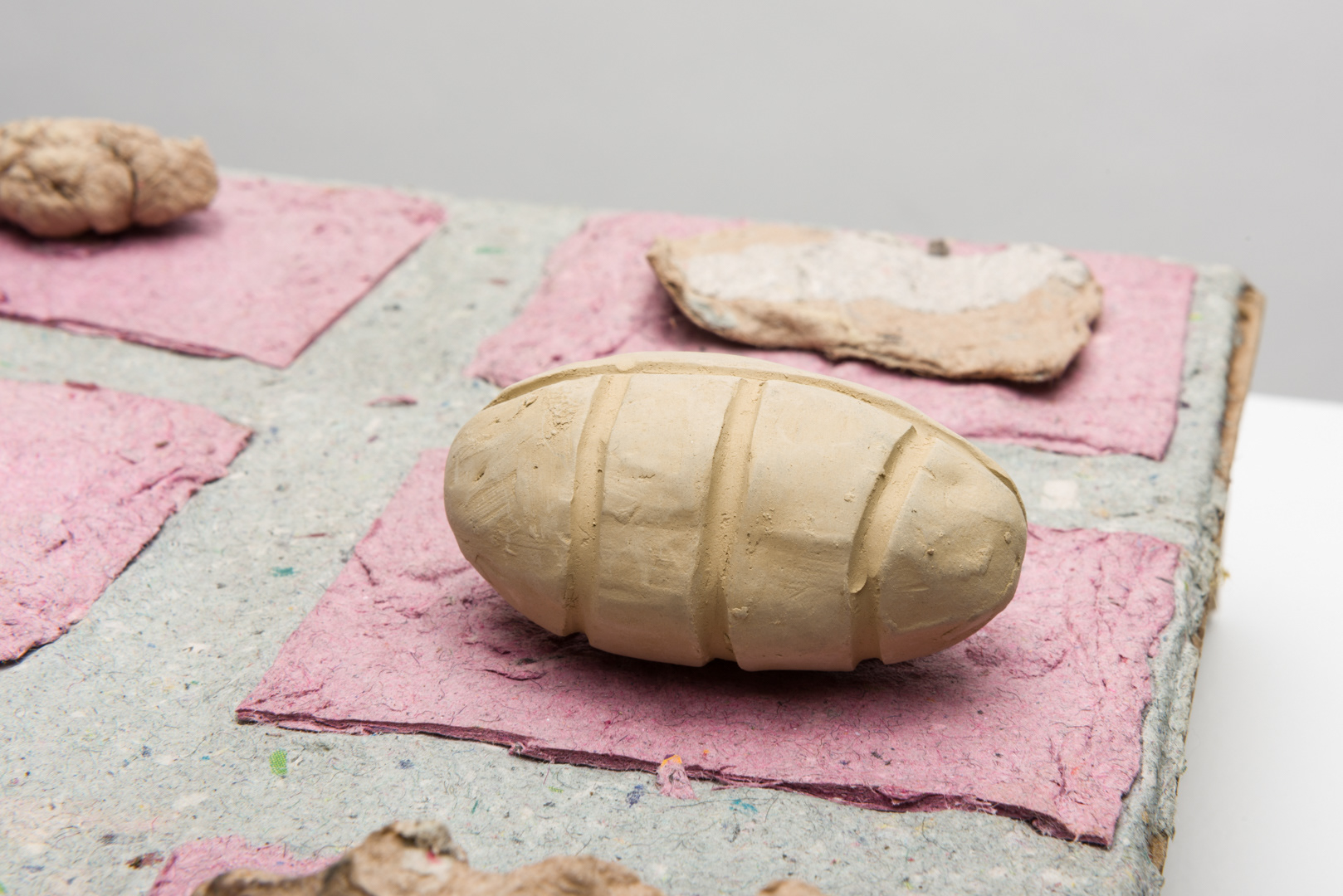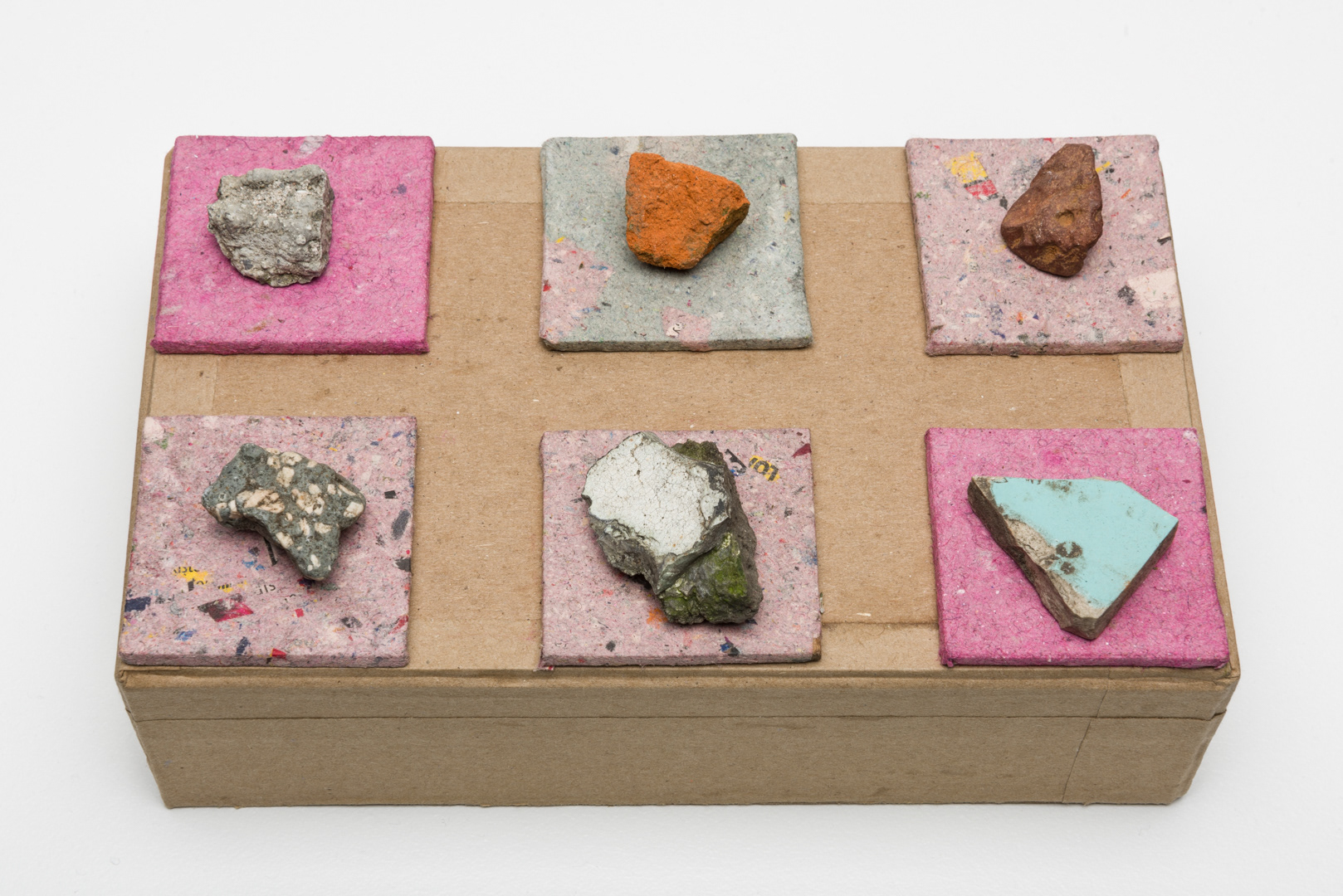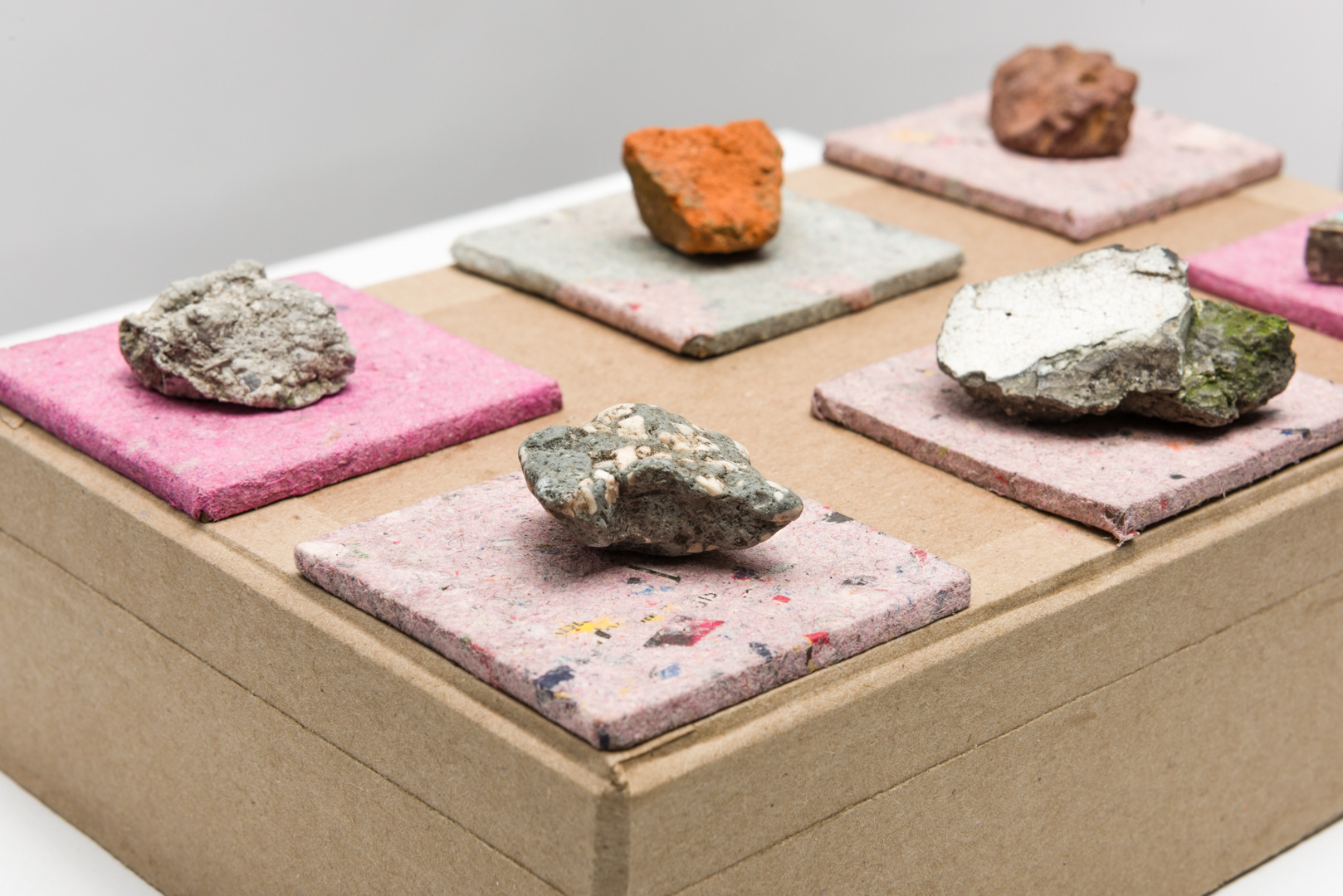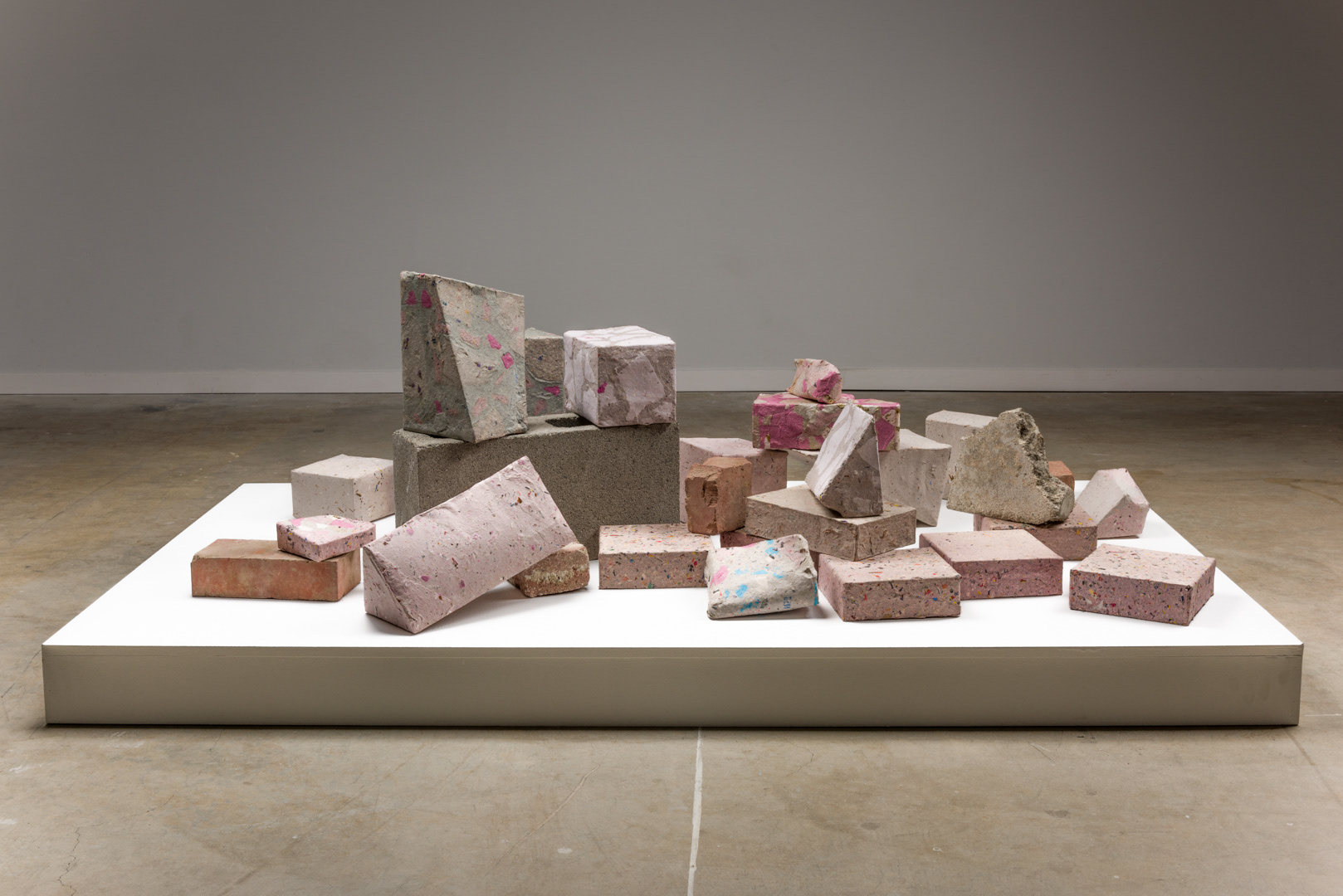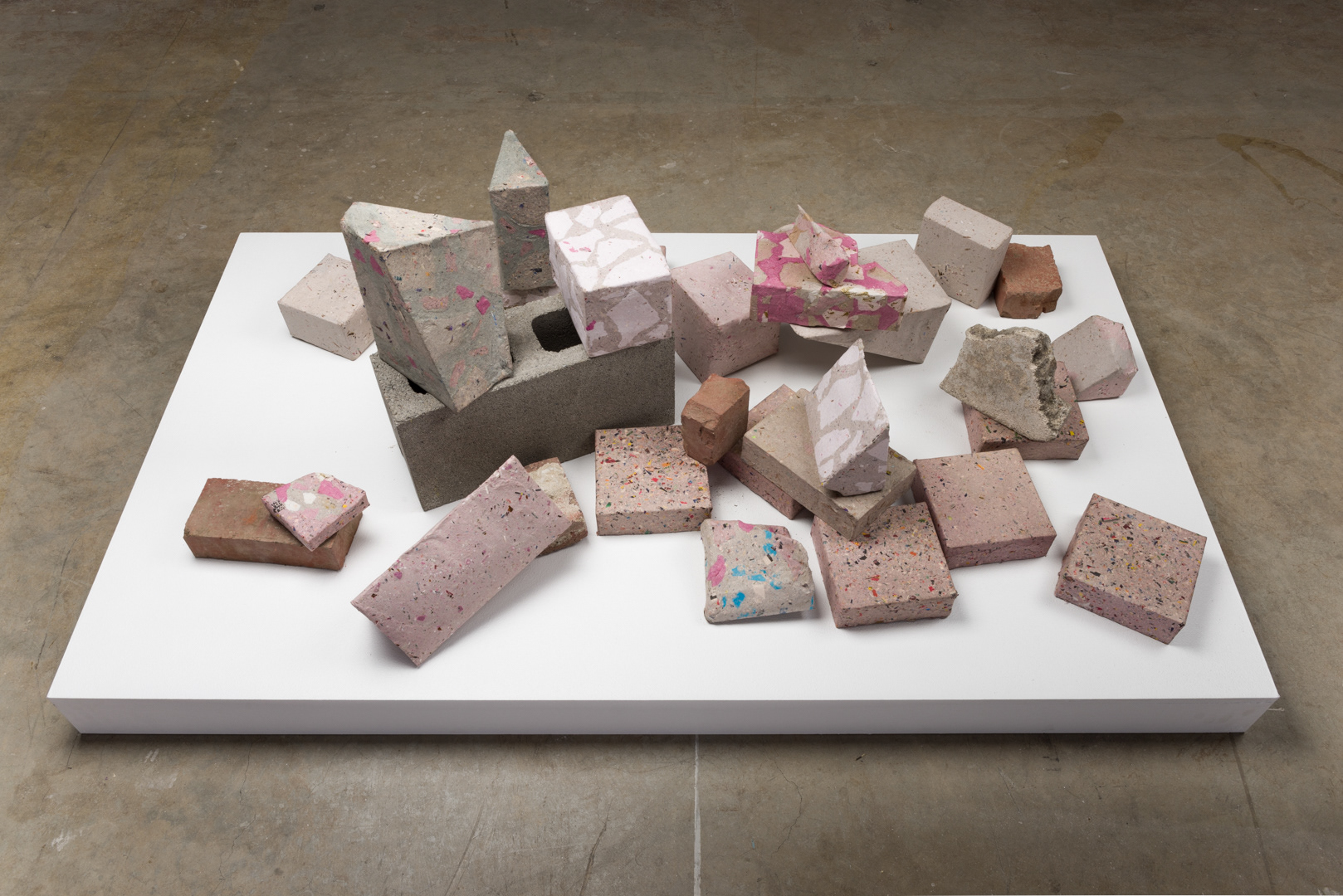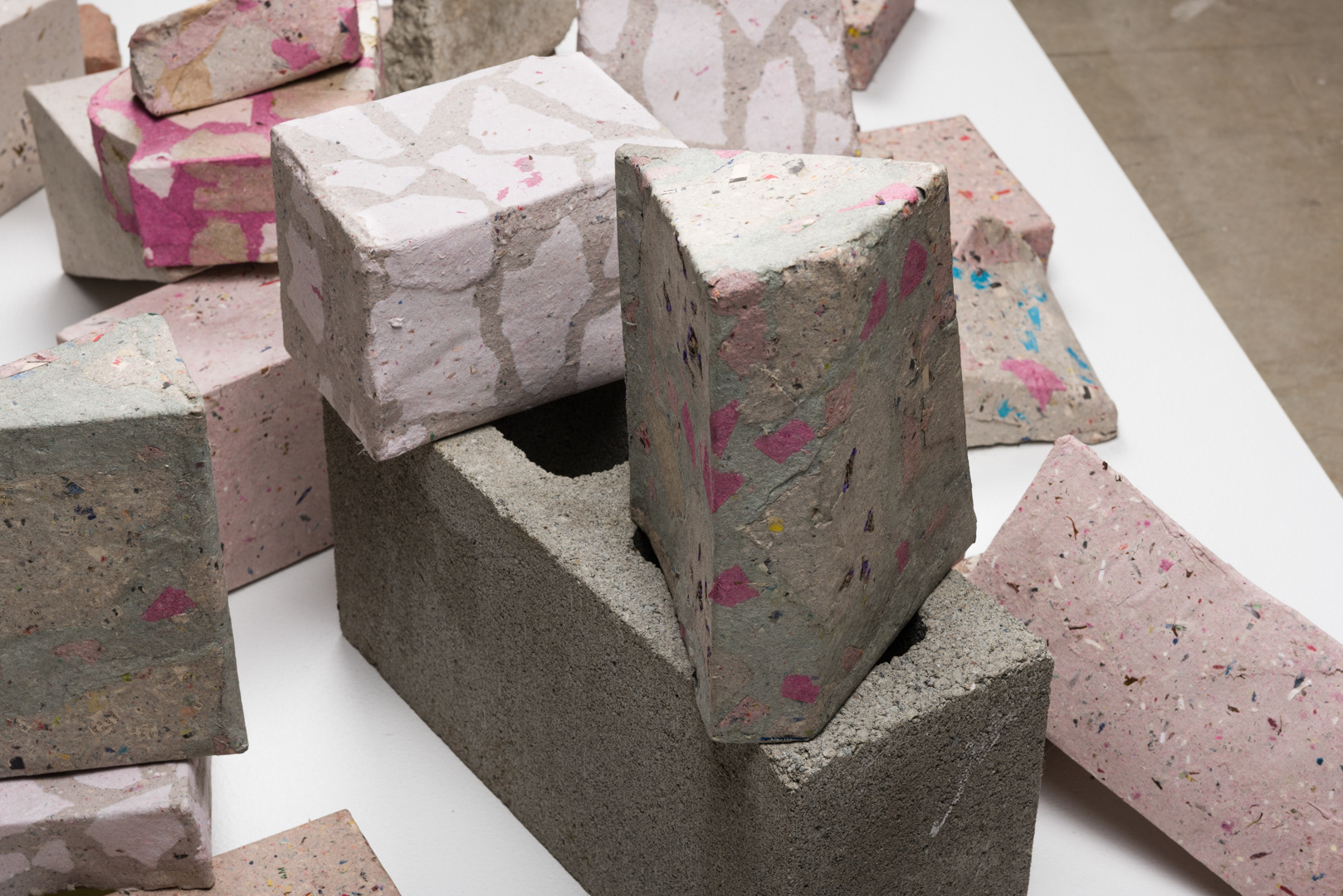 Overwhelming Ground (Terreno Abrumador)
A Pandemic, uncontrollable fires California, hazardous air quality for weeks, the postal service crumbling before an election relies on it, the Black Lives Matter movement, the threat of fascism, the new economic recession, feminicidio, the taking of the Human Rights Commission in Mexico City…
In Overwhelming Ground I attempt to process the information, coming all at once, cyclical, familiar, terrifying even. Social media has made our eyes move quickly but with apathy, at times numb and at times manic and scared. In this series of work, I arrange it in decorative geometric patterns and colorful fragments. We live in a pluralist and post-structural world, but decolonial theory has brought me to our flawed concept of linear time, and through this work, I try to re-imagine an arrangement of cultural and historical phenomenon, and of information intake. My materials reflect the idea of cycles, in cities that are perpetually in construction and deconstruction, in everyday life, the visual fragments appear together and apart, like the ideas of identity and culture. It is a practice of survival to try to find comfort in chaos and uncertainty, this work reflects me settling into a new world order.
Overwhelming Ground presents works made of paper pulp, some referencing North-American quilts, which were traditionally made with recycled fabric from old garments, forming decorative patterns that are intricate and geometric. In those works, created while at a residency at Casa Lu in Mexico City, I incorporate local flowers to invoke calico fabrics, newspaper clippings that show fragments of news about Mexican-American relations in politics and economy, appropriated wheatpaste artwork from the streets of Mexico as well as folk art. 
Aida Lizalde (b. 1990) is a Mexican multimedia artist based in Northern California. She obtained a Bachelor of Art in Studio Arts and a Minor in Art History from the University of California Davis. 
She uses her artwork to raise questions about power structures and explore cultural identity through narrative and symbolism. She explores the process of assimilating to American culture, and the nuances of having an identity that is continuously shaped by capitalism, neocolonialism, and politics. 
Her work has been exhibited at Chandra Cerrito Contemporary, Torrance Art Museum, Southern Exposure, Gearbox Gallery, the Museum of Northern California of Chico, the Marin Museum of Contemporary Art, Beacon Project Sacramento, SOMArts South of Market Cultural Center, The Latino Center of Art and Culture of Sacramento and has been a recipient of the Vermont Studio Center Fellowship, Young Space Grant, the Hopkins Endowment for Studio Art Students, the Crocker Kingsley Art Award, and the Herb Alpert Scholarship for Emerging Young Artists among others.
Es. Overwhelming Ground (Terreno Abrumador)
La Pandemia, quemazones incontrolables en California, contaminación extrema del aire, un servicio postal fallido ante una elección por correo, el movimiento de Black Lives Matter, niños en jaulas, la fragilidad de la democracia estadounidense y el facismo, la recesión económica, feminicidio, la toma de la Comisión de Derechos Humanos…
A través de Overwhelming Ground (Terreno Abrumador) intentó procesar esta información, toda al mismo tiempo, cíclica y familiar, hasta un poco aterradora. Los medios de comunicación social han entrenado nuestros ojos a moverse rápido pero con apatía, entumecidos, y aveces manicos y con temor. En estas obras muestro la información en patrones geométricos decorativos y fragmentos coloridos. Todos habitamos una realidad pluralista y post-estructural y la teoría decolonial me ha llamado a la idea de que el concepto lineal del tiempo es erróneo, con estas obras re-imagino un arreglo diferente de fenómenos históricos y culturales, y también de procesar información. Los materiales que uso reflejan la idea cíclica, en una ciudad que está en perpetua construcción y destrucción, y sus objetos de la vida cotidiana. Los fragmentos visuales aparecen en conjunto pero separados, como las ideas de identidad y cultura. El encontrar comodidad en el caos y la incertidumbre es una praxis de sobrevivencia, estas obras tratan de esa acentuación hacia el nuevo orden. 

Overwhelming Ground (Terreno Abrumador) presenta obras en papel hecho a mano con estética proveniente de objetos cotidianos tales como los pisos de México, escombros de construcción y cobijas tradicionales de Estados Unidos, las cuales estaban hechas de retazos pequeños de prendas viejas. Las obras incluyen papel hecho con flores, recortes de periódicos con noticias de relaciones entre México y Estados Unidos, imágenes referentes a la cultura Mexicana, y posters apropiados de las calles de la ciudad de México. 
Aida Lizalde (b. 1990) es una artista Mexicana que radica en California, la cual obtuvo su licenciatura en Artes en la Universidad de California en Davis con énfasis en artes visuales e Historia del Arte. 
Las obras de Aida Lizalde proponen cuestionar las estructuras del poder y exploran la idea de identidad cultural y neo-colonialismo a través de la escultura, la instalación in situ, el performance y el video. Sus obras recientes se enfocan en ilustrar el ambiente de su experiencia binacional y la fragmentación de su identidad a causa de los conflictos raciales y políticos de los Estados Unidos, la nostalgia y separación de su niñez en México y la manifestación de una existencia post-estructural en su vida personal. 
Sus exposiciones más importantes incluyen Southern Exposure, El museo Torrance en Los Ángeles, el centro cultural SOMArts en San Francisco, el Museo del Norte de California en Chico, el Museo de Arte Contemporáneo en Marín y el Centro Latino de Arte y Cultura de Sacramento. Sus obras también han sido expuestas en galerías como Chandra Cerrito Contemporary, Gearbox Gallery y Axis en Sacramento. Lizalde ha sido becaria de Vermont Studio Center Fellowship, Young Space Grant, Hopkins Endowment for Studio Art Students, Crocker Kingsley Art Award, y la beca de Herb Alpert para artistas emergentes.