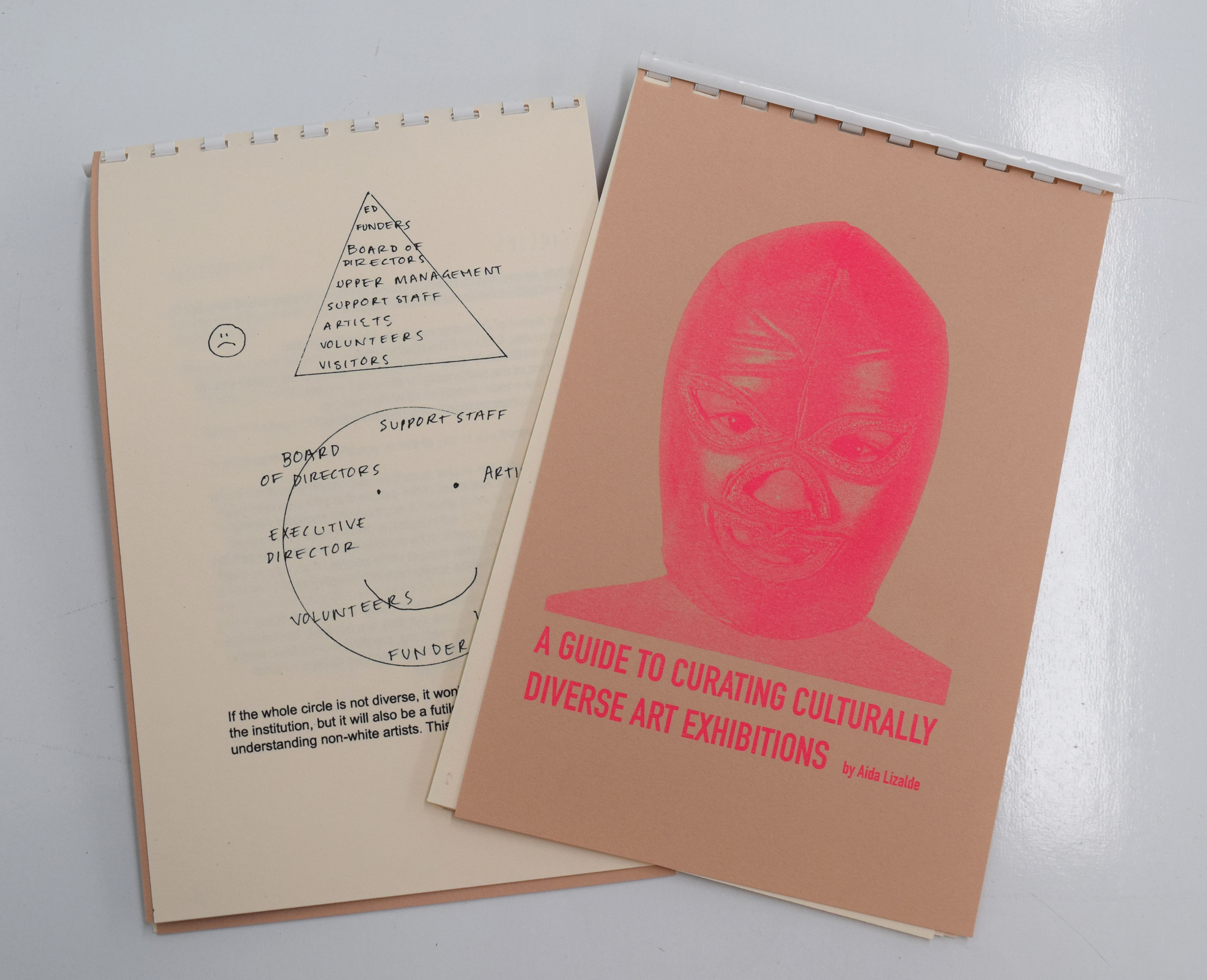 "A Guide to Curating Culturally Diverse Exhibitions" is my second self-published zine. It was printed with the Verge Center for the Arts' Risograph, on caramel and ivory color card stock paper. It is ring bound with plastic. 
The guide walks people through some overarching ideas related to cultural diversity in art institutions like tokenism, education, and feedback. It has nine pages of content. The cover is a photograph authored by me. 
There are only 25 in this print run/version. Only 23 are left for purchase.
Please follow the button below to purchase one and make sure you put in the right shipping address. I will be shipping via USPS media mail in recycled envelopes.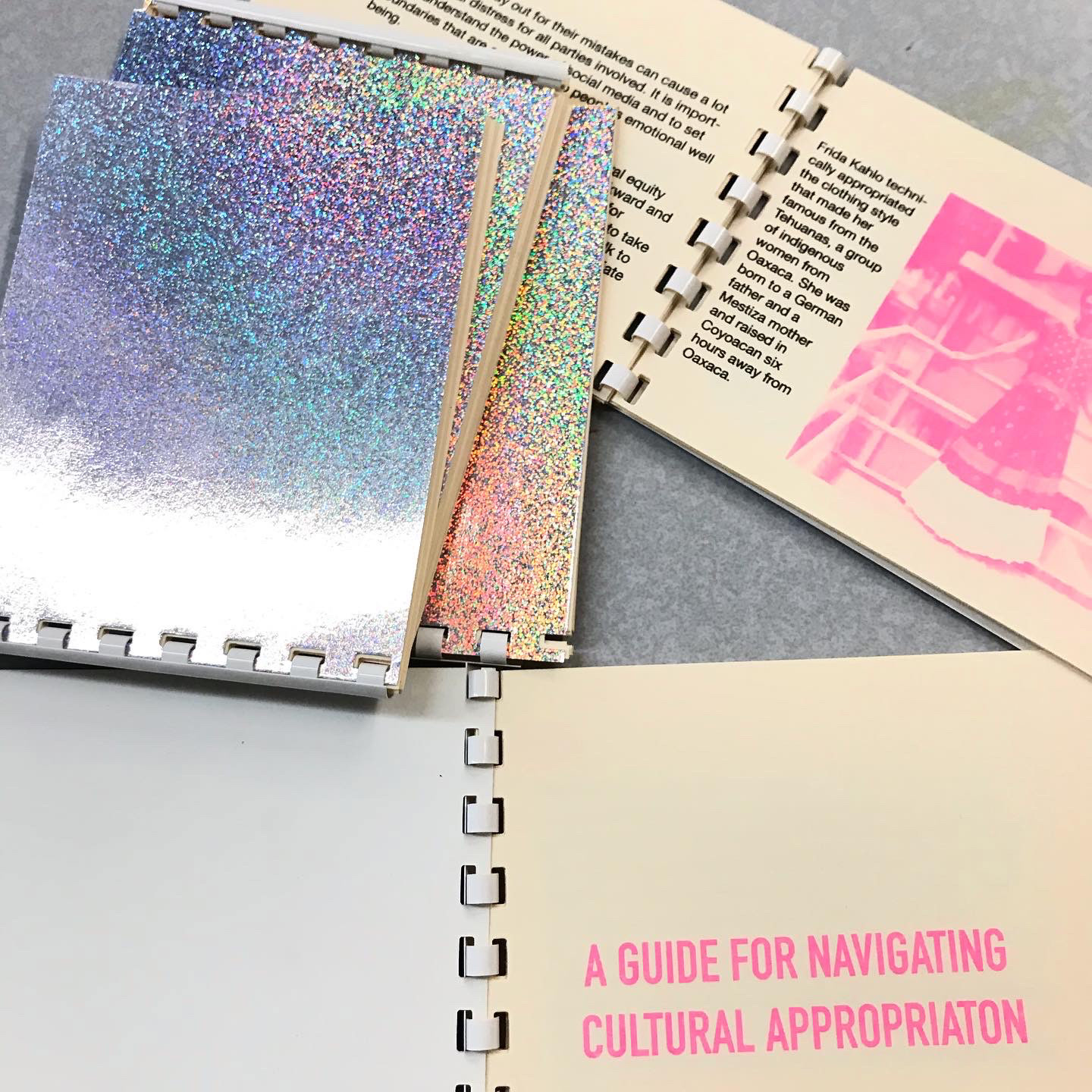 A

Guide for Navigating Cultural Appropriation

is a self-published guide created with the Risograph Printer at Verge Center for the Arts. There were 48 original printed guides and they have all been sold out. If you are interested in acquiring one please sign up for my newsletter on the left menu so I can email you when there is another run being printed. 
This guide was written edited, and printed by me as a product of numerous conversations with friends, family, and colleagues.  Most of the written content can be found in this document.