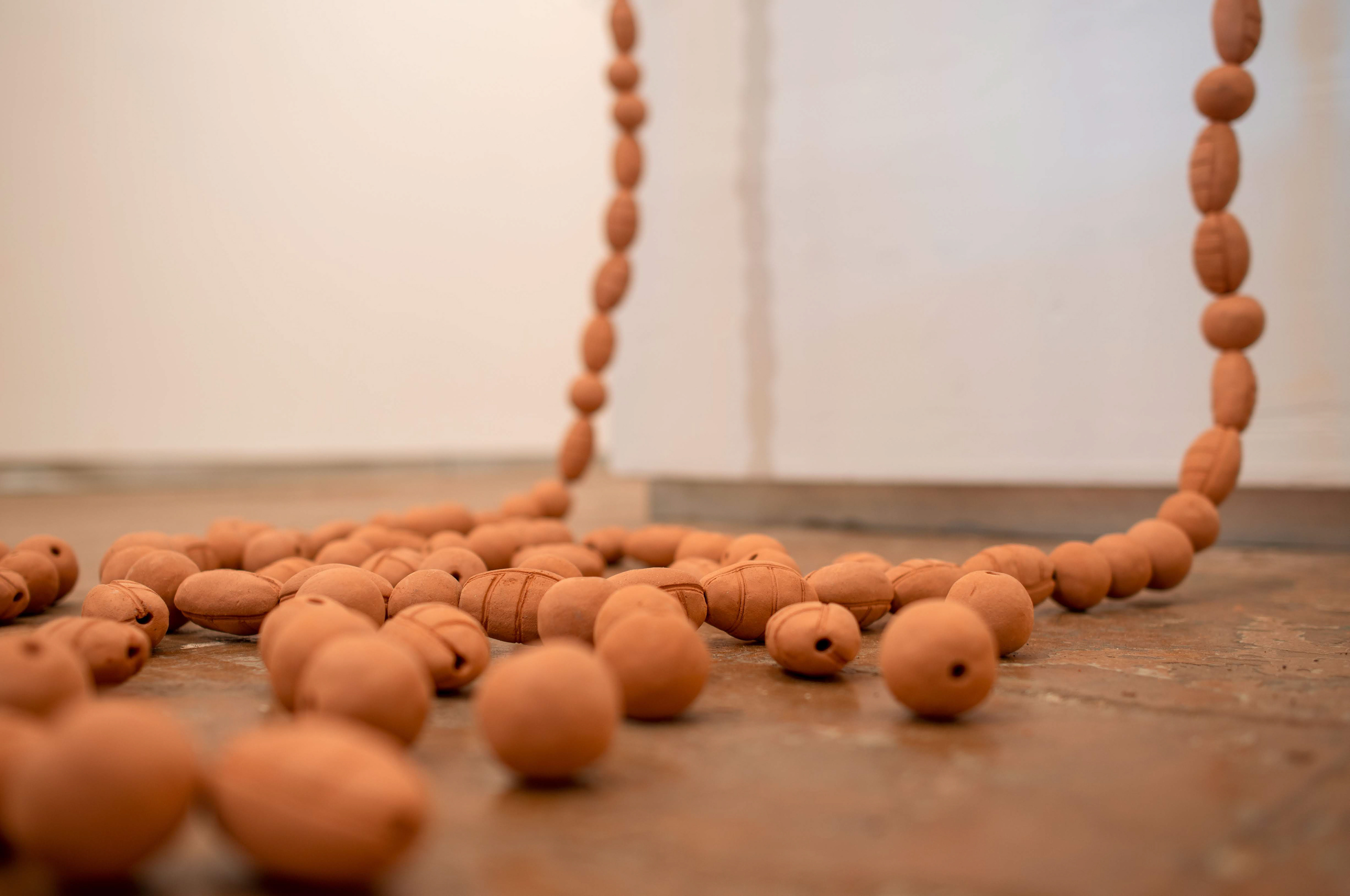 Aida Lizalde (b. 1990, Mexico) is a multimedia artist based in the Delta region of California and living in Sacramento. 
She makes sculptures, installations, and multi-media works using minimalist esthetics with construction materials, clay, found objects, and textiles. The core of her work is about raising social questions or understanding personal narratives through ritualistic and performative actions. Her sculptures are records of corporeal and material processes that analyze her personal experience in an intimate and political context in relationship to physical labor, struggles of generational trauma, gender, and assimilation as an immigrant.
Her work has been exhibited at Chandra Cerrito Contemporary, Torrance Art Museum, Southern Exposure, Gearbox Gallery, the Museum of Northern California of Chico, the Marin Museum of Contemporary Art, Beacon Project Sacramento, SOMArts South of Market Cultural Center, The Latino Center of Art and Culture of Sacramento, and Axis Gallery. She has curated visual arts content for Placeholder Magazine and Axis Gallery and has been a recipient of the Vermont Studio Center Fellowship, Young Space Grant, the Hopkins Endowment for Studio Art Students, the Crocker Kingsley Art Award, and the Herb Alpert Scholarship for Emerging Young Artists among others.
Contact:

aidalizaldeart@gmail.com
Surroundings, 
The Barn Gallery, Woodland CA, September 5 – December 30, 2019
The Glass Cube Project,
 CCA Hubbell Street Galleries, San Francisco CA, September 3 – September 27
La Lucha Convergence of Identity
, Latino Center for Art and Culture, Sacramento CA September 21 – December 21
California State University, Sacramento College of Arts and Letters Faculty Exhibition (Curatorial Project), Crocker Art Museum Education and Community Exhibitions Galleries, Sacramento CA, September 23-November 24, 2019
Latinx: Art Beyond the Border
, L.H. Horton Gallery, October, Stockton CA, October 17 – November 7