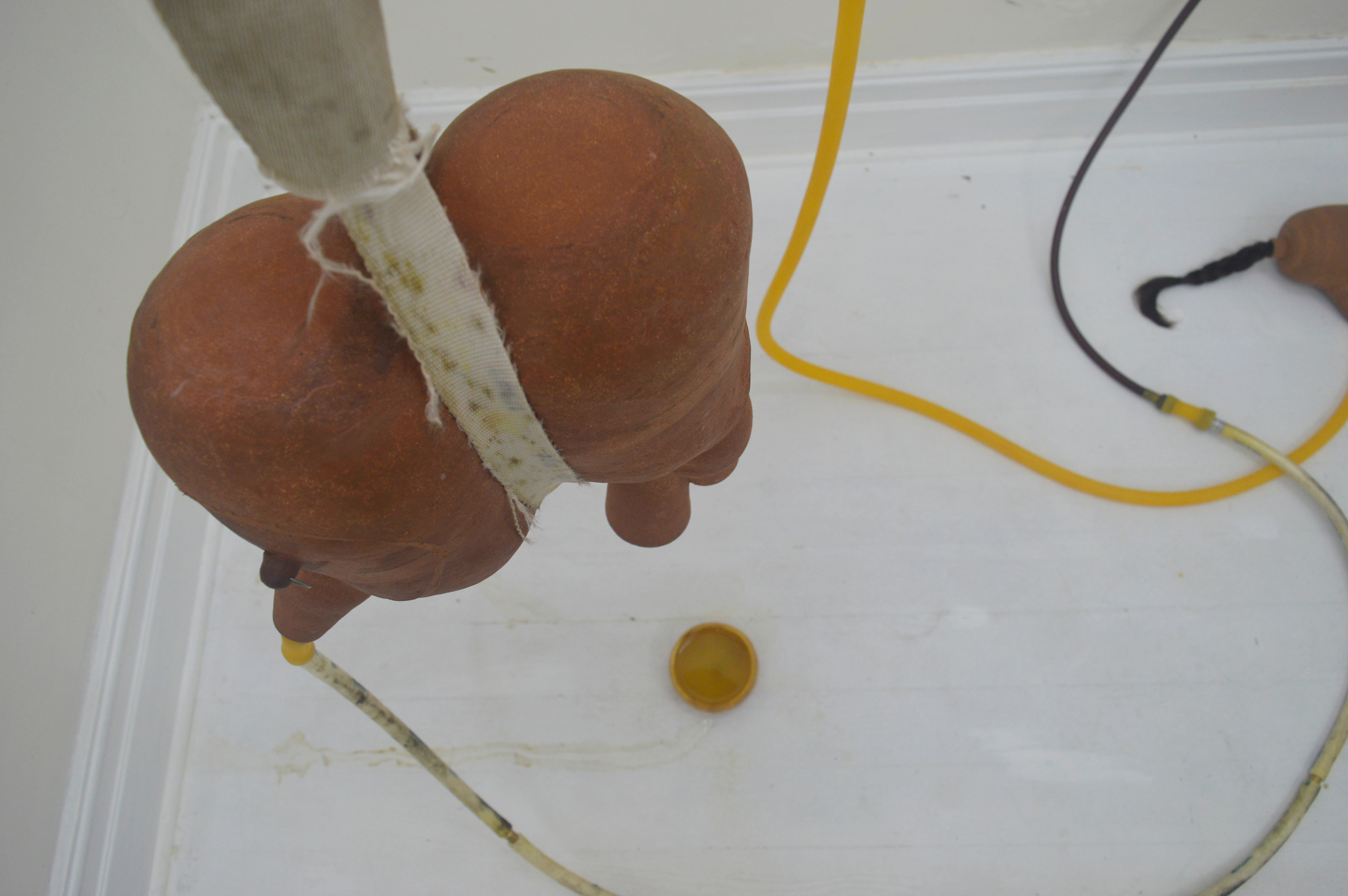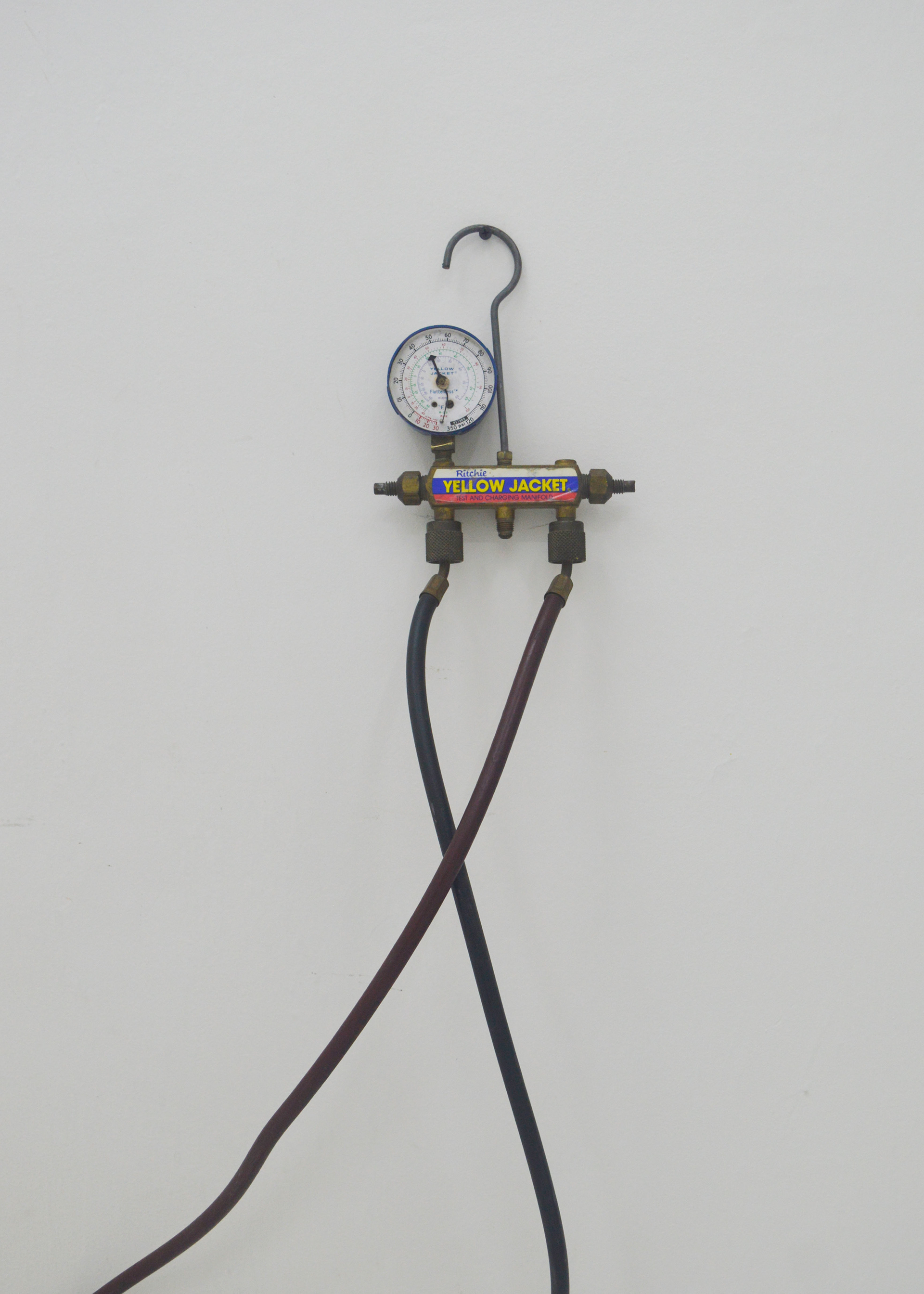 Installation view of three works left to right:
Reciprocation / Morbid Relief
, 
No Oracles, No gracias
,
Quasi-socialist rhetoric
, and
Hermanitas
 for Koik Contemporary's show "Hard Time Holding Silence," November 2022. 
These images depict an installation of three sculptures that are meant to be viewed together as a cohesive whole for this installation but also work as discrete objects. The last two images are of a pair of objects considered one artwork.
The largest vessel form, titled
Reciprocation / Morbid Relief
, is a ceramic sculpture with a drip system that releases water onto a gourd bowl on the ground. To the right of this piece is another ceramic vessel, titled
No Oracles / No Gracias,
 which is filled with guajillo peppers grown on the artist's grandfather's ranch in Zacatecas. The third form, connected to the others through a found and dysfunctional pressure valve, is made of ceramic and features natural rubber tubing and hair from my niece coming out of its neck. It is titled
Quasi-Socialist Rhetoric
.
Medium: Ceramic, hair, natural rubber, found hose, brass hardware, water, gourd, metal ring, pressure valve, ethernet cable, guajillo chilies, door peephole, beeswax, and casting wax, among others.